This project was focused on creating a two spread magazine layout for the exploration of a city. The city I chose was Seoul, one that I wish to visit in the future.
P.S. Post January 2017: I have traveled abroad for the first time and the place I went to was Seoul.
The research for inspiration through the scavenging of dozens of magazines was the beginning step in my work. Gathering images to t the feeling I wanted to convey in my spreads was another part of my starting points. My intention was to show the vibrancy and beautiful the city was. As a lover of Korean food, I naturally focused on the cuisine too. Much of my beginning spreads showcases many popular tourist sights as well as some of the staple foods to Koreans.
The beginnings of my ideas and designs mainly presented and emphasized the well-known sites around the city of Seoul. These works were very much image (images were sourced from creative commons and do not belong to me*) heavy that it seemed to lose its attractiveness due to the cluttering of photos. My designs leaned towards a more infographic-like style as I progressed. There was more experimenting of the usage of silhouettes, illustrations, and type during my later stages. Flexibility to change and try various layouts was what made the design process more enjoyable and successful.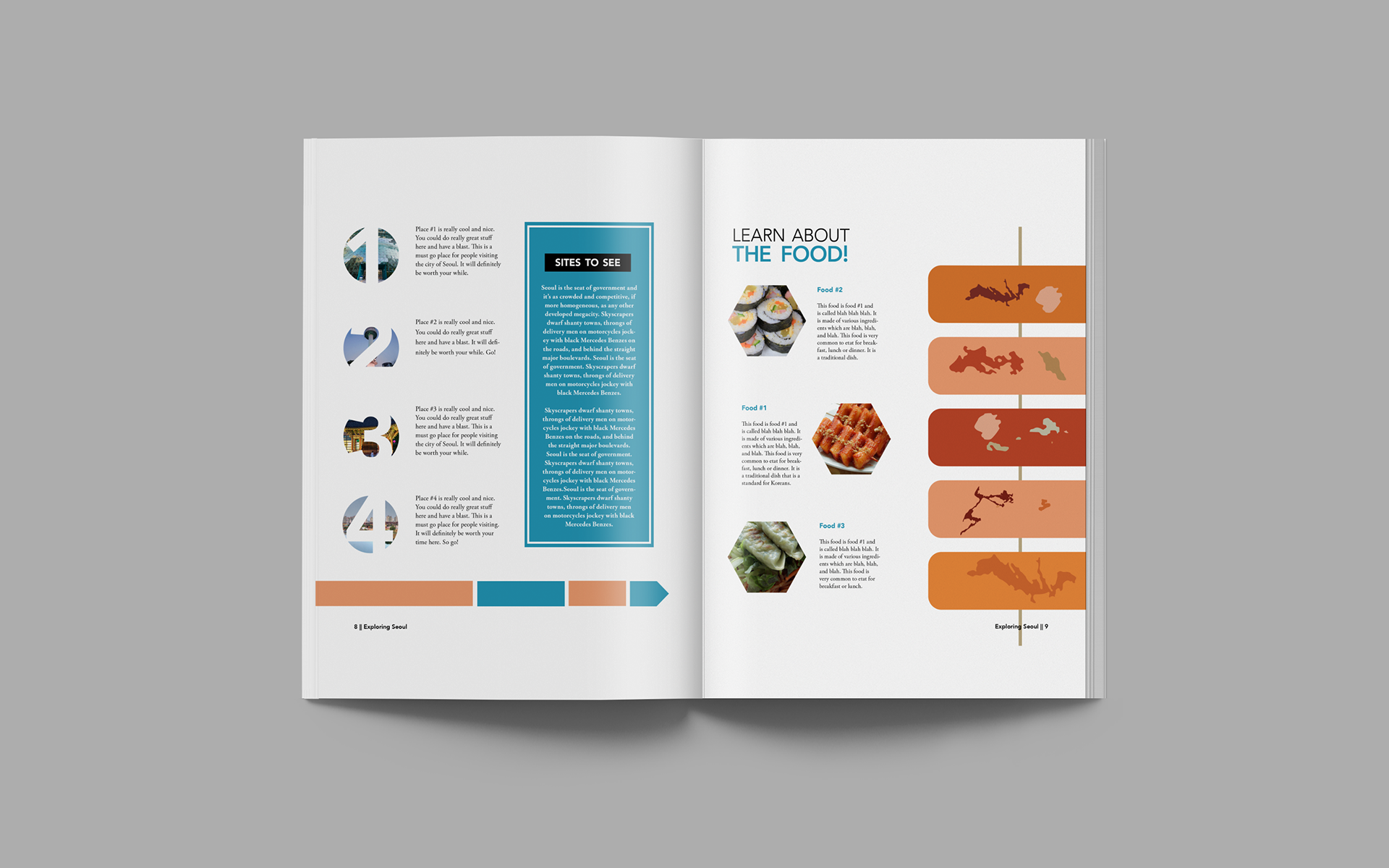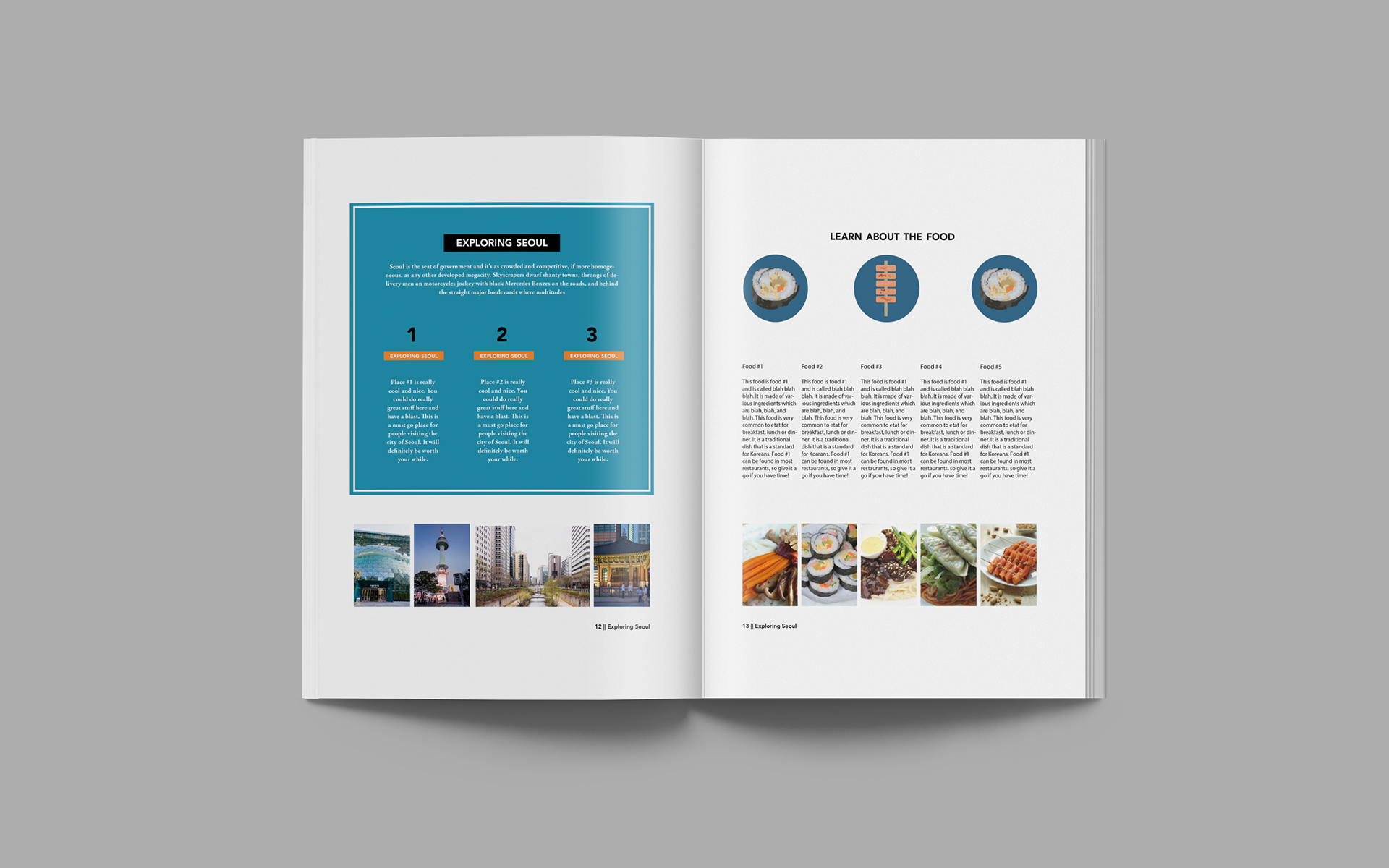 Images source: https://www.flickr.com/creativecommons/