This project was focused on creating a two spread magazine layout for a city. The city I chose was Seoul — a place that I wish to visit one day in the future.
P.S. Post January 2017: I have traveled abroad for the first time; the place I went to was Seoul.
The research for inspiration through the scavenging of dozens of magazines was the beginning step in my work. My intention was to show the vibrancy and beauty of the city. The spreads showcase many popular tourist sights as well as some Korean staple foods.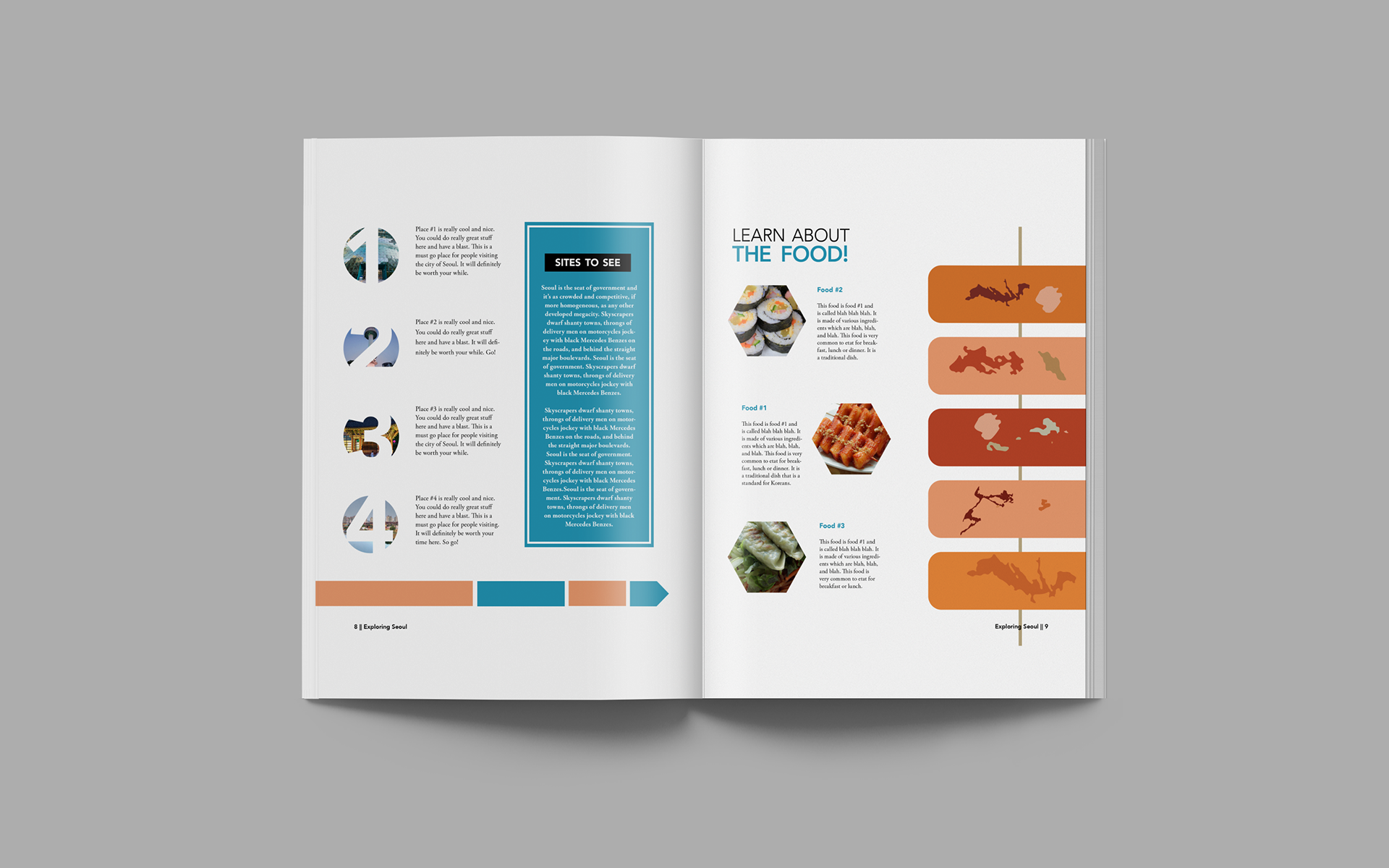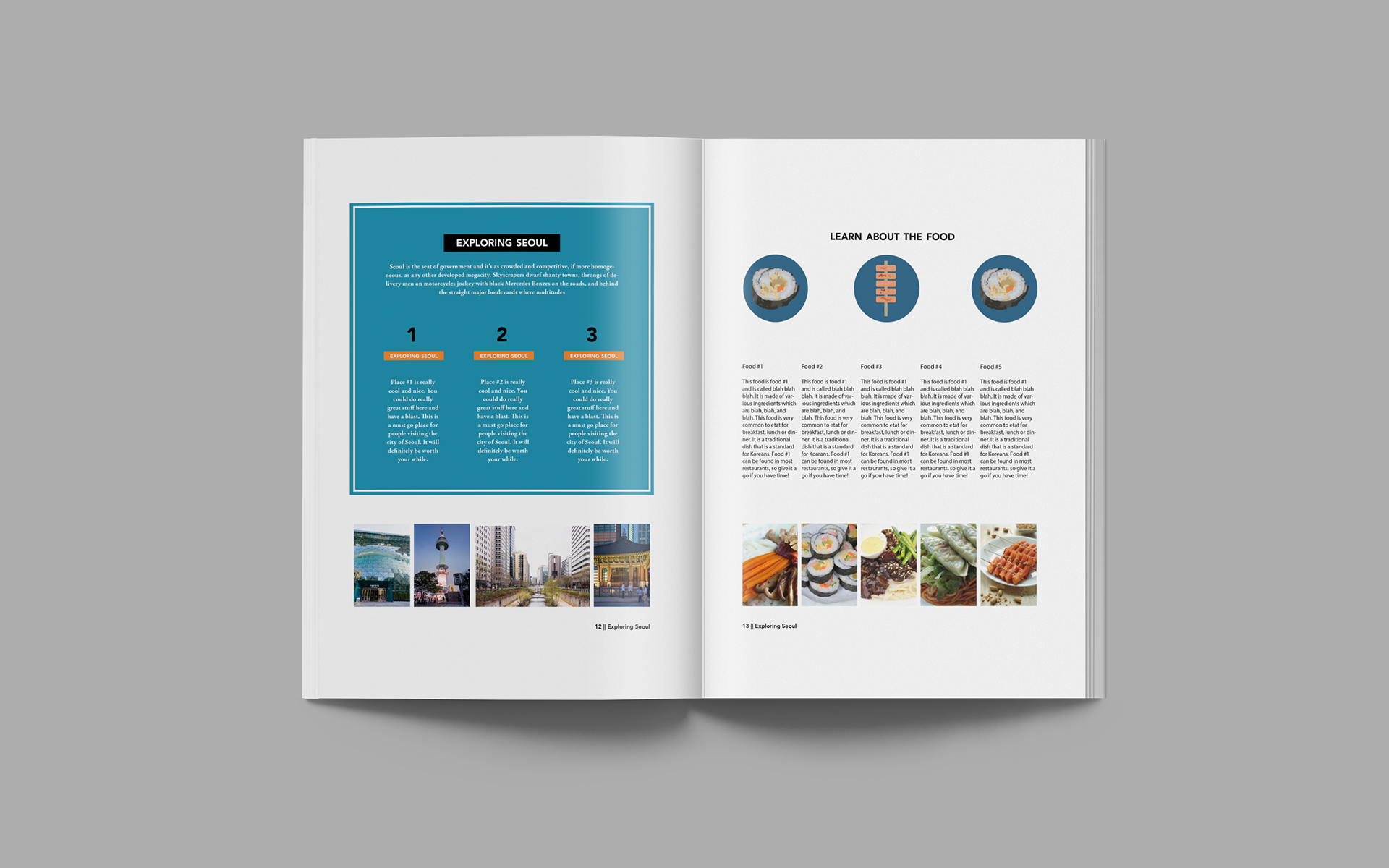 Images source: https://www.flickr.com/creativecommons/