Music: Moonlight (Inspired by Beethoven) by Steven Sharp Nelson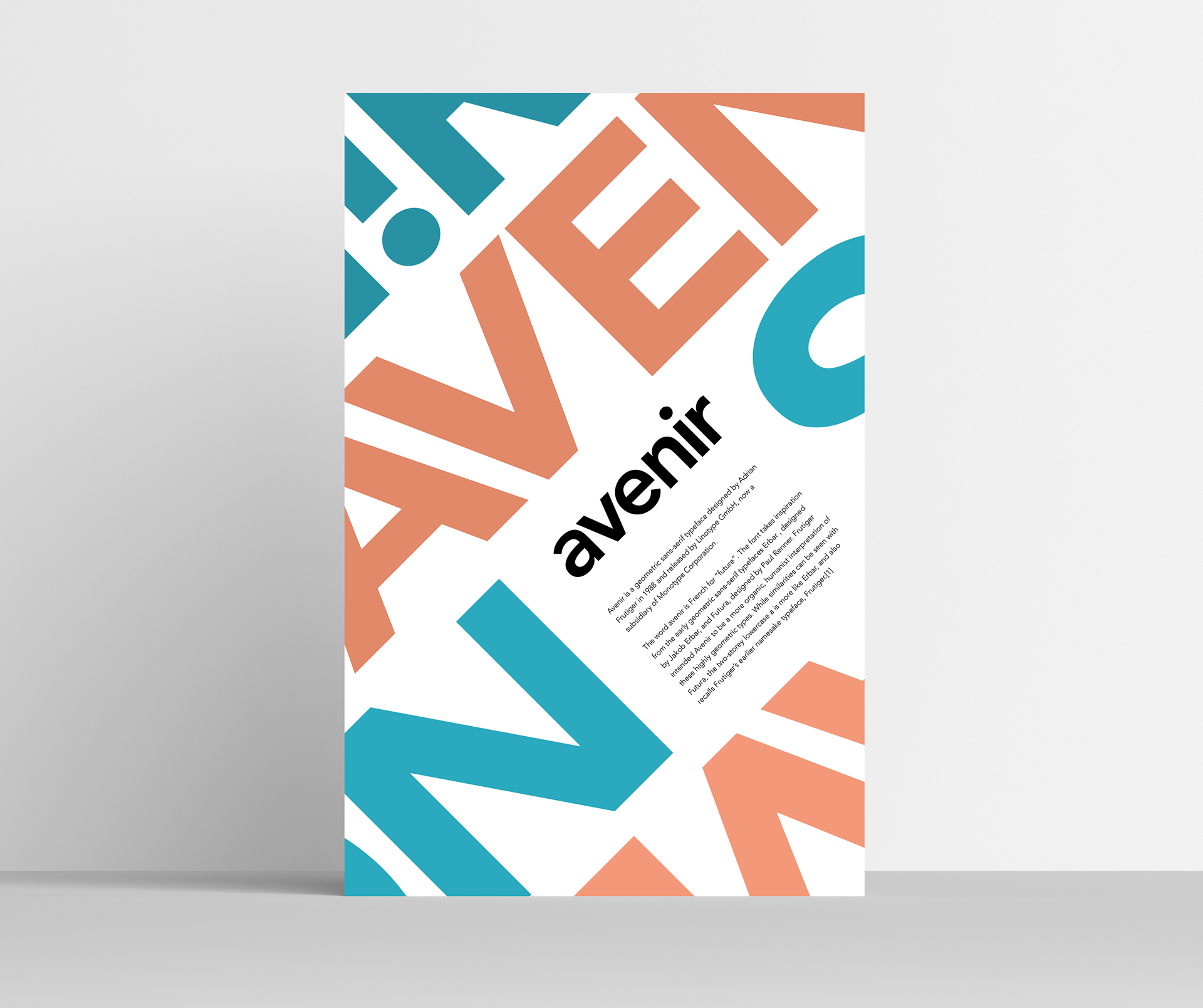 Avenir, my most beloved typeface at the moment (I know this sounds a little overboard, but it's just that great!!!). How is it possible to display the charming characteristics of this typeface within my poster? That is the question I started with and this is what I ended with.
What's a project without being a little crazy when creating a handful variations? A simple spread touching briefly  about the history, meaning, and characteristics of the typeface is included.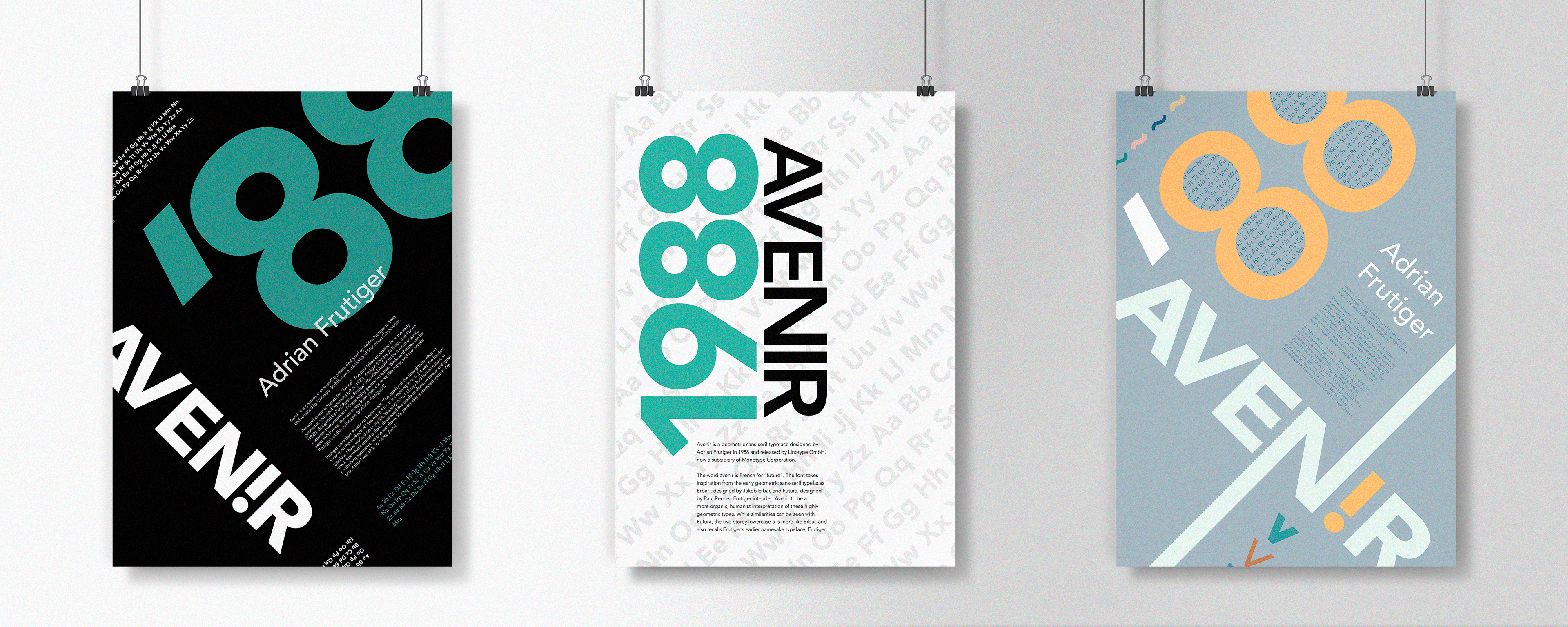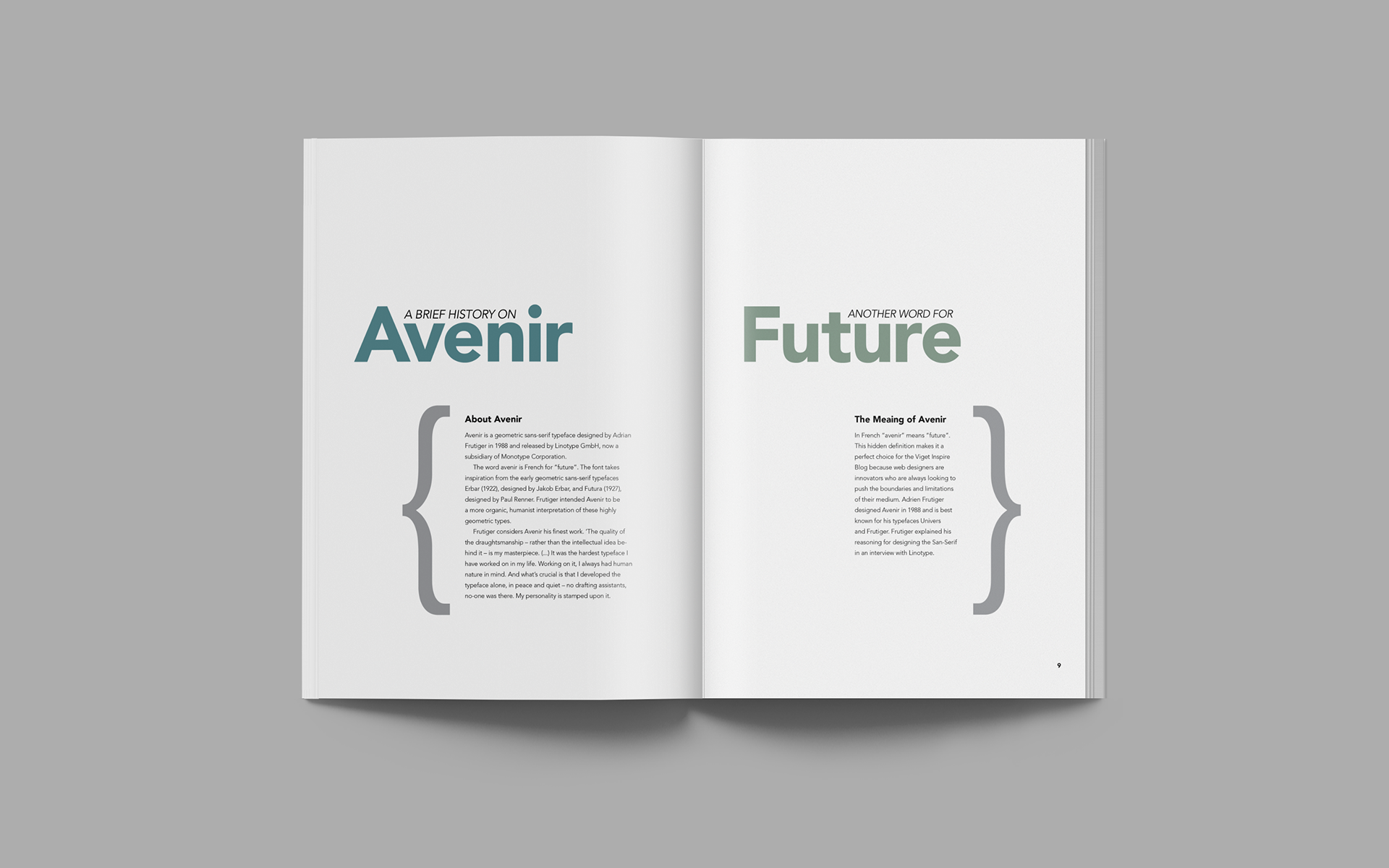 Sample Information Spread
Mockup designed by Tomasz_Tuz / Freepik