From Me, To Me is a part of my BFA senior thesis project at SUNY New Paltz. 
Over 100

letters of instruction

were distributed for this project through acquaintances, family, friends, and strangers. A little over thirty (30+) people wrote a letter to be received 3–6 months in the future. Twenty-five (25) people participated in the video interview. Filming took place in 4 different cities — New Paltz, Albany, New York City, and Tokyo.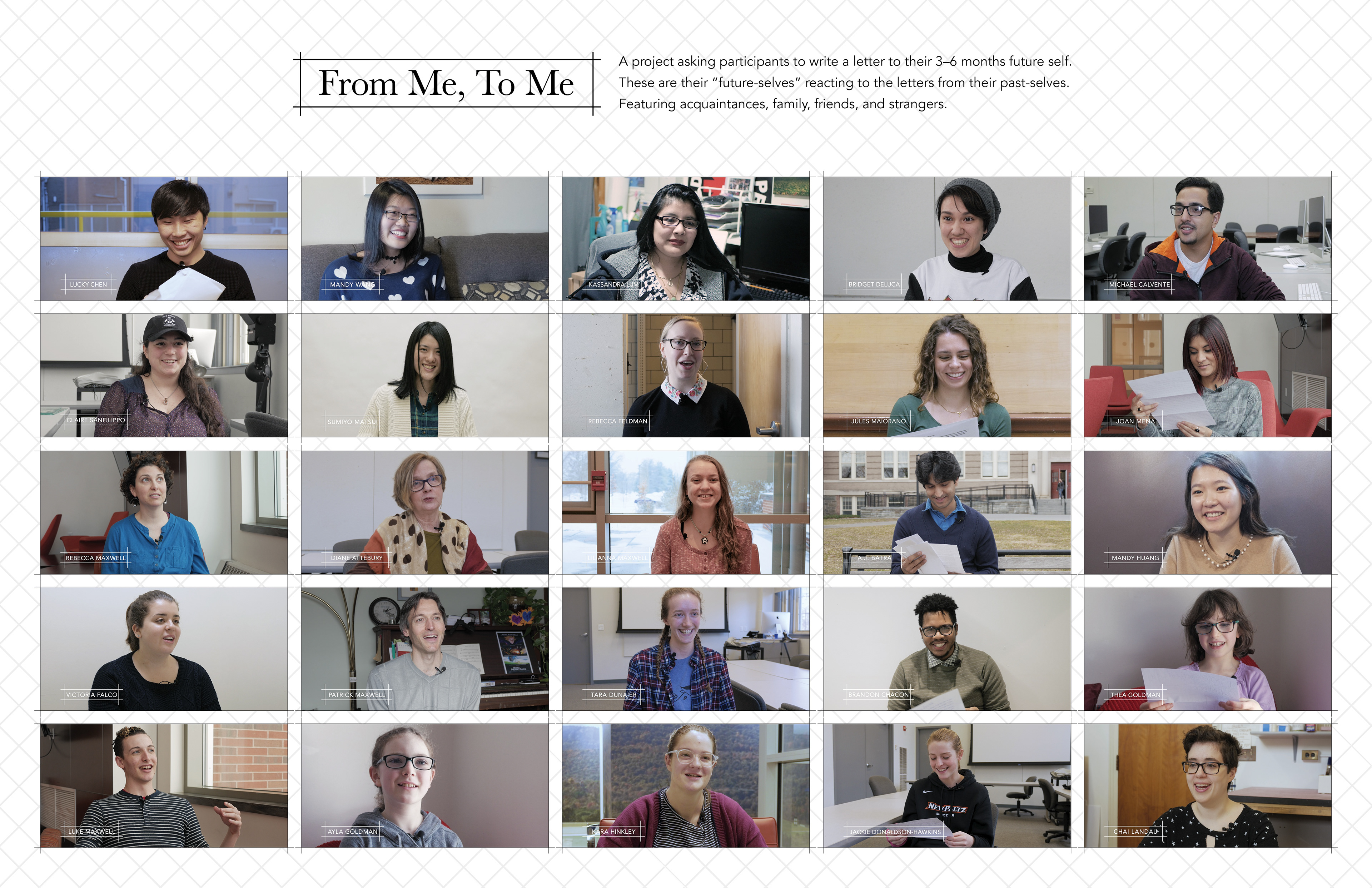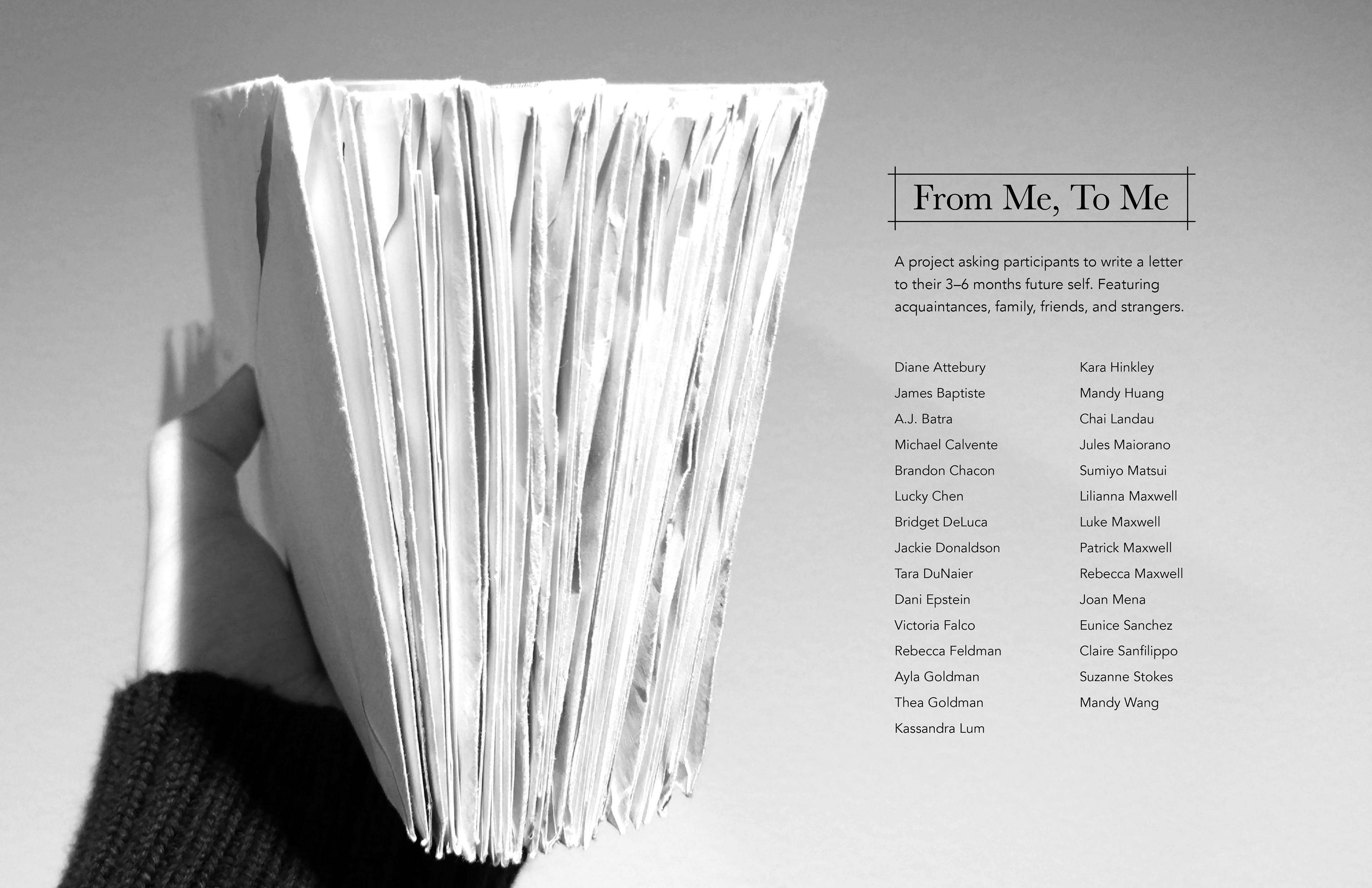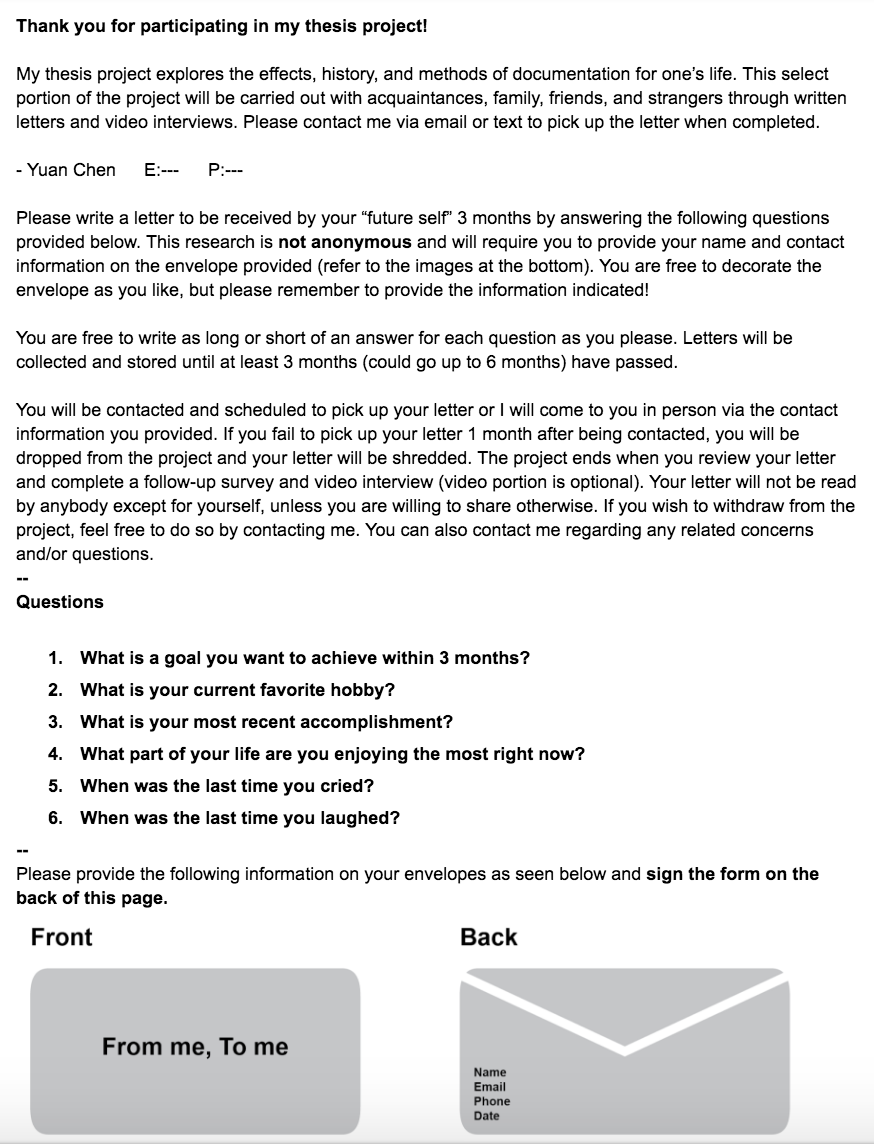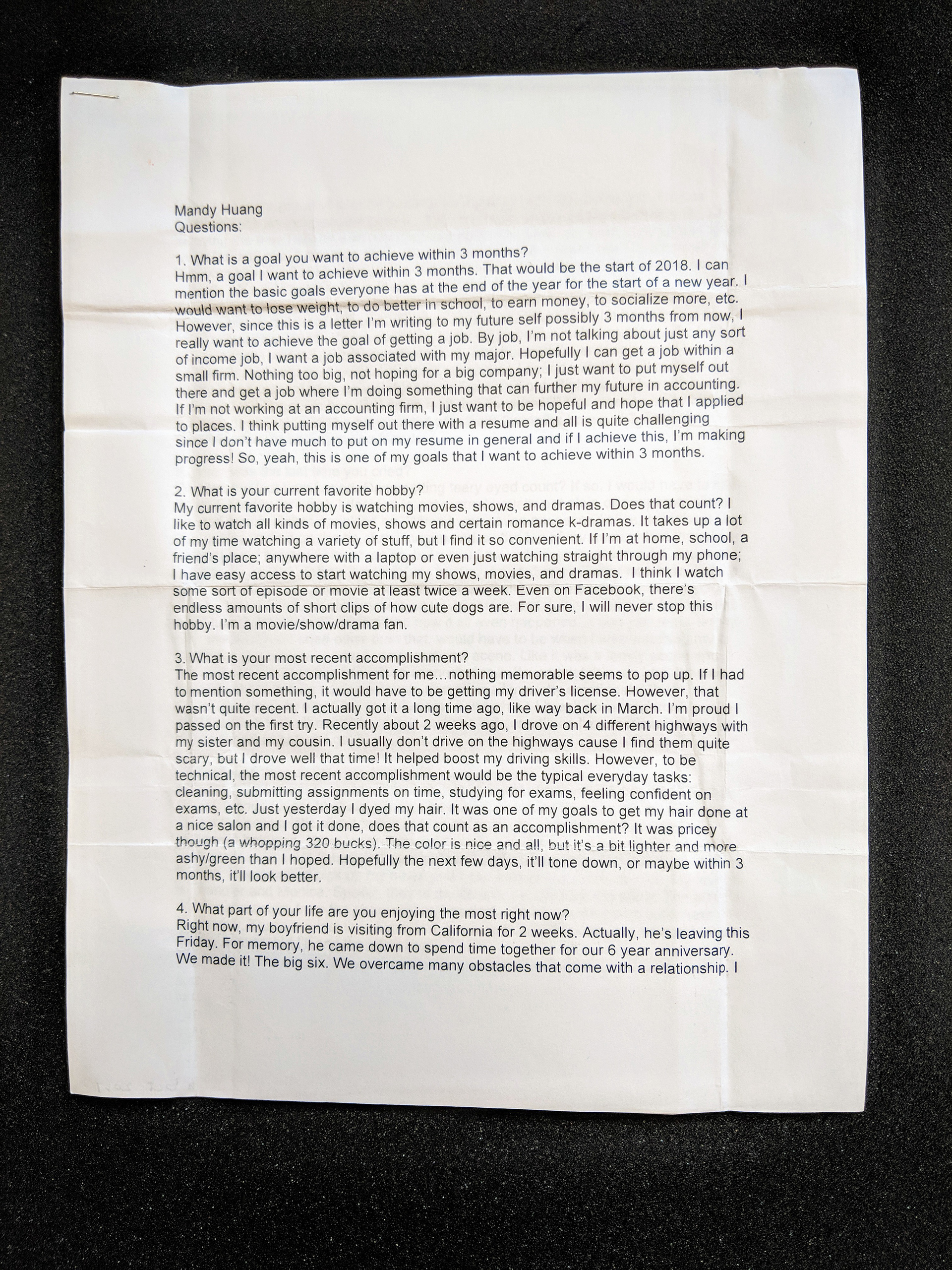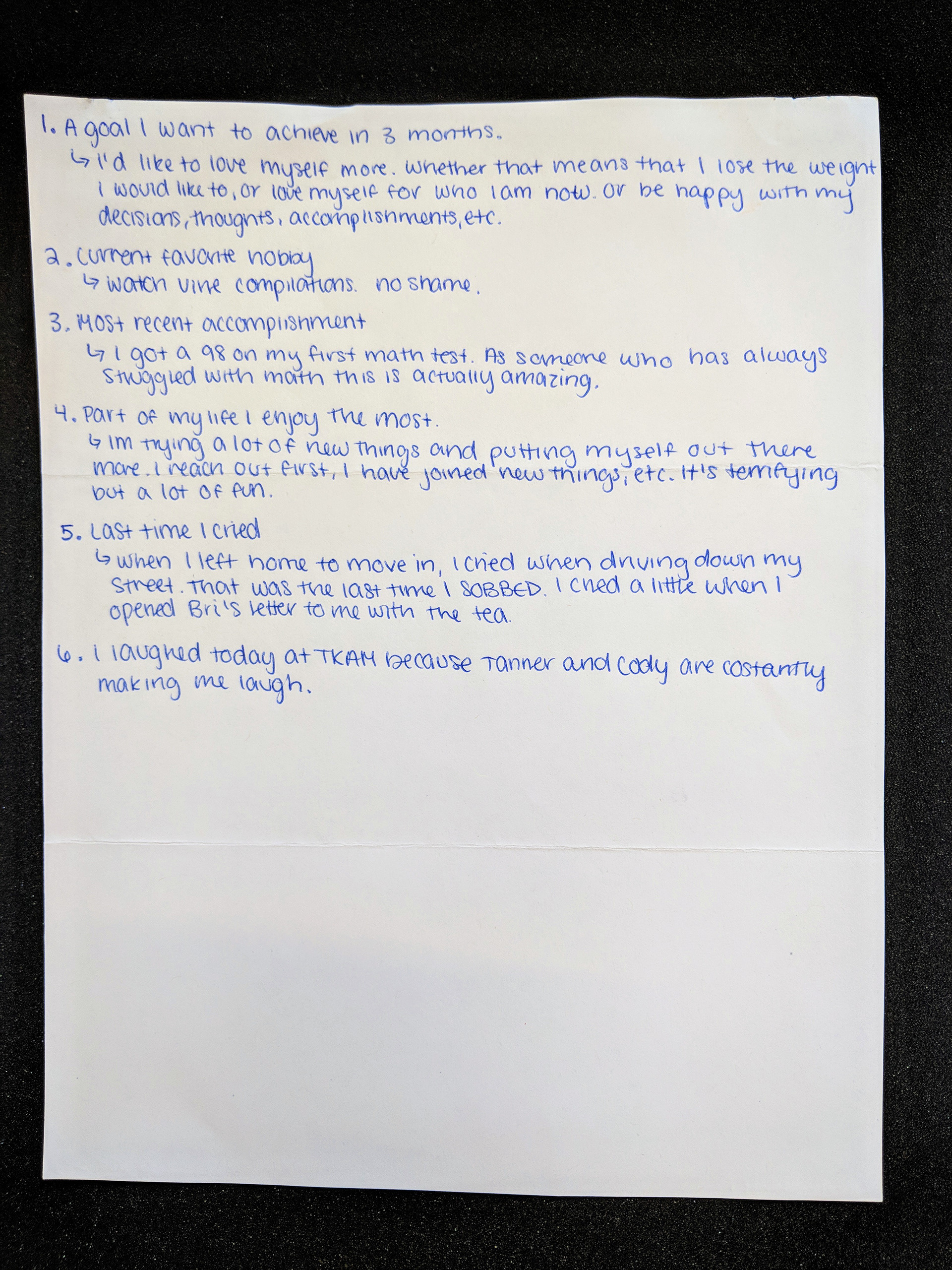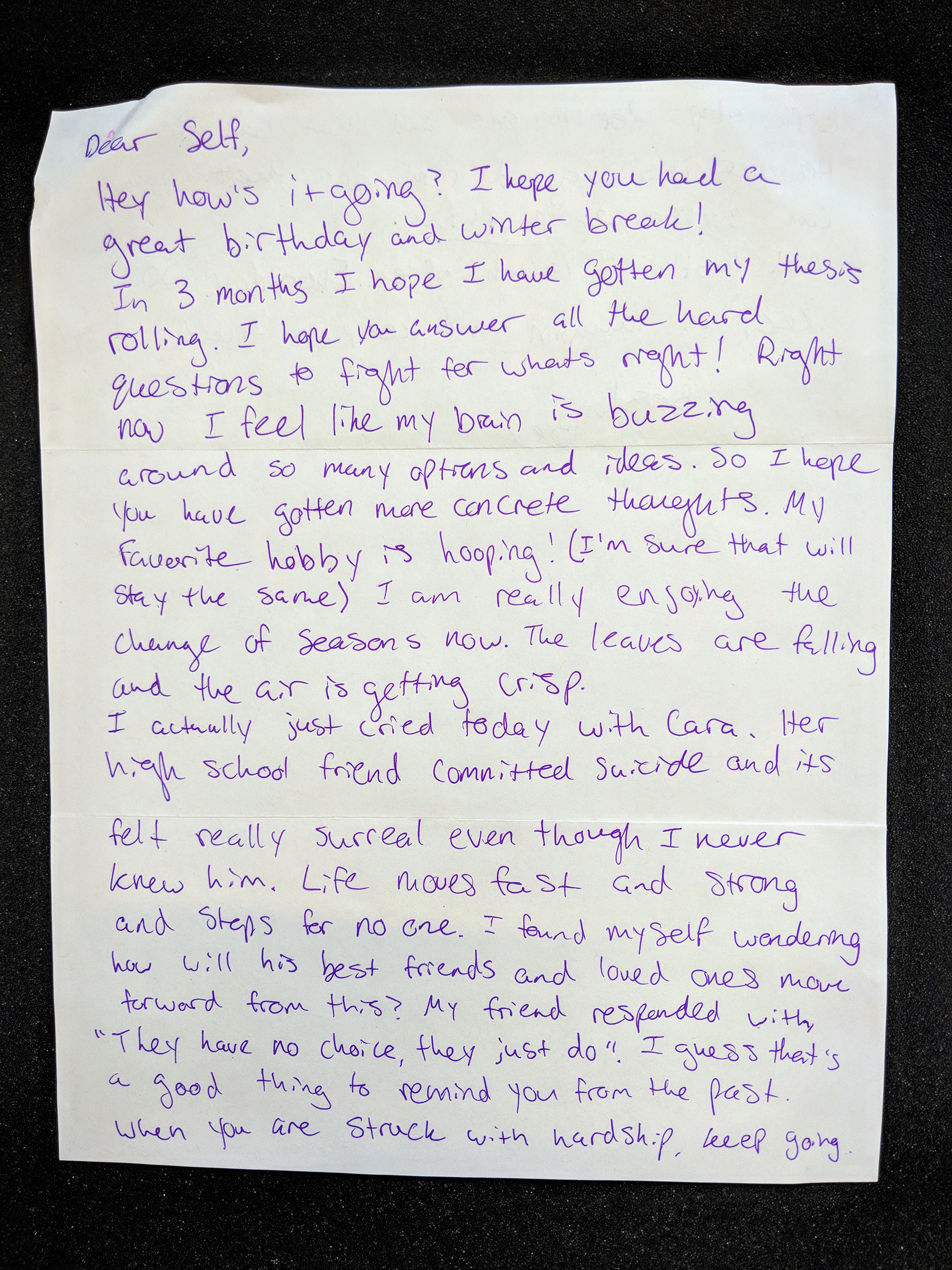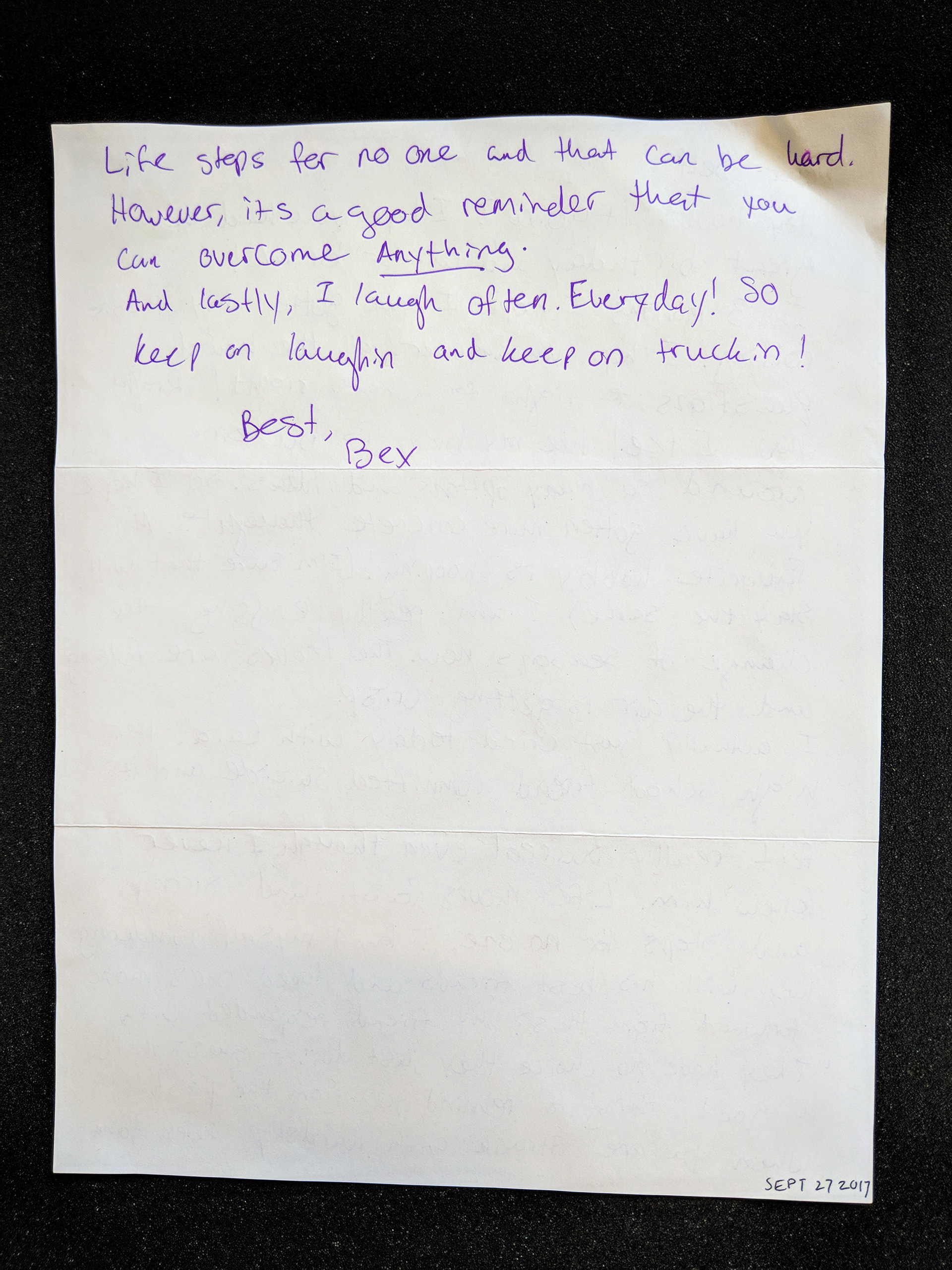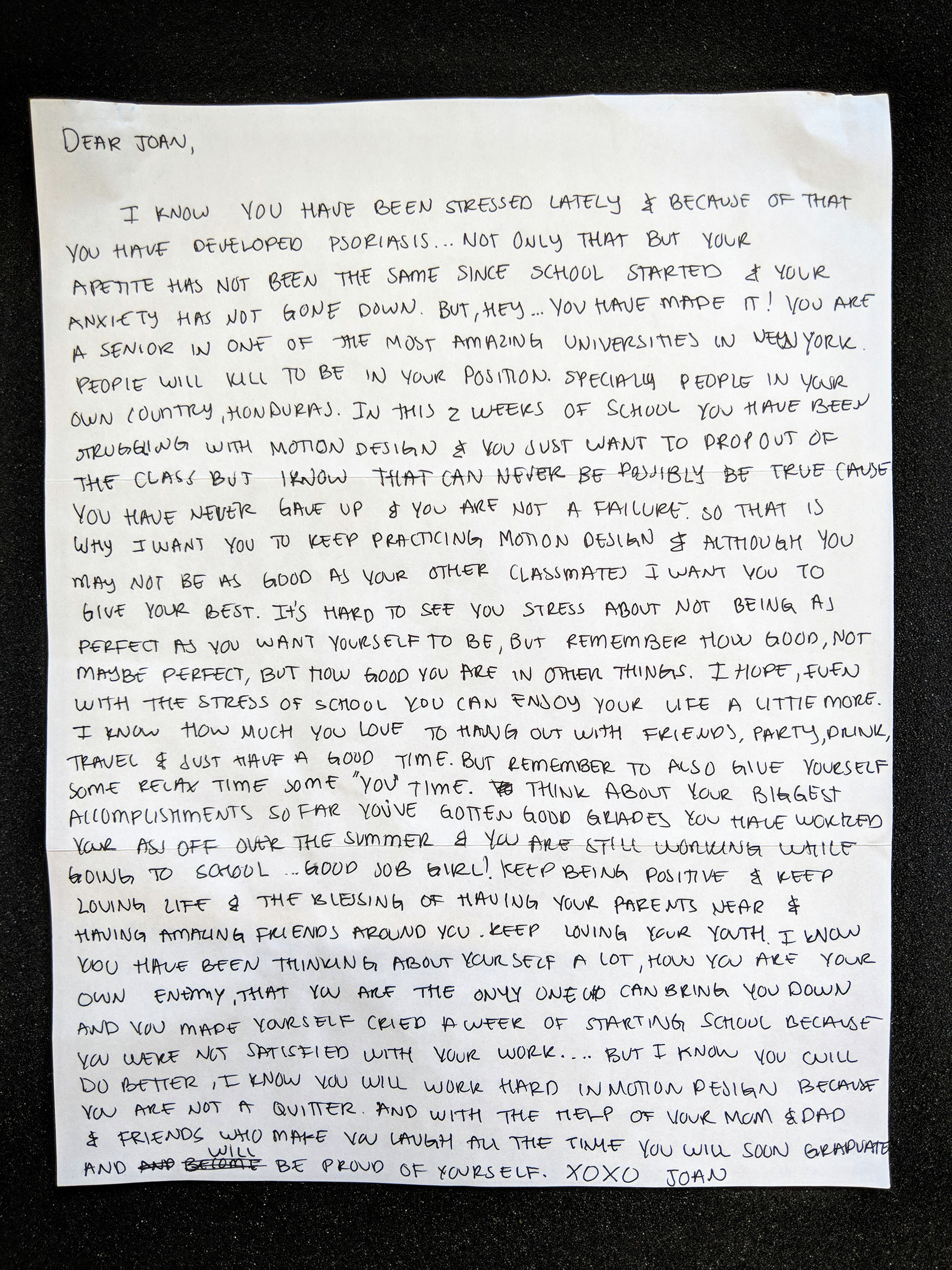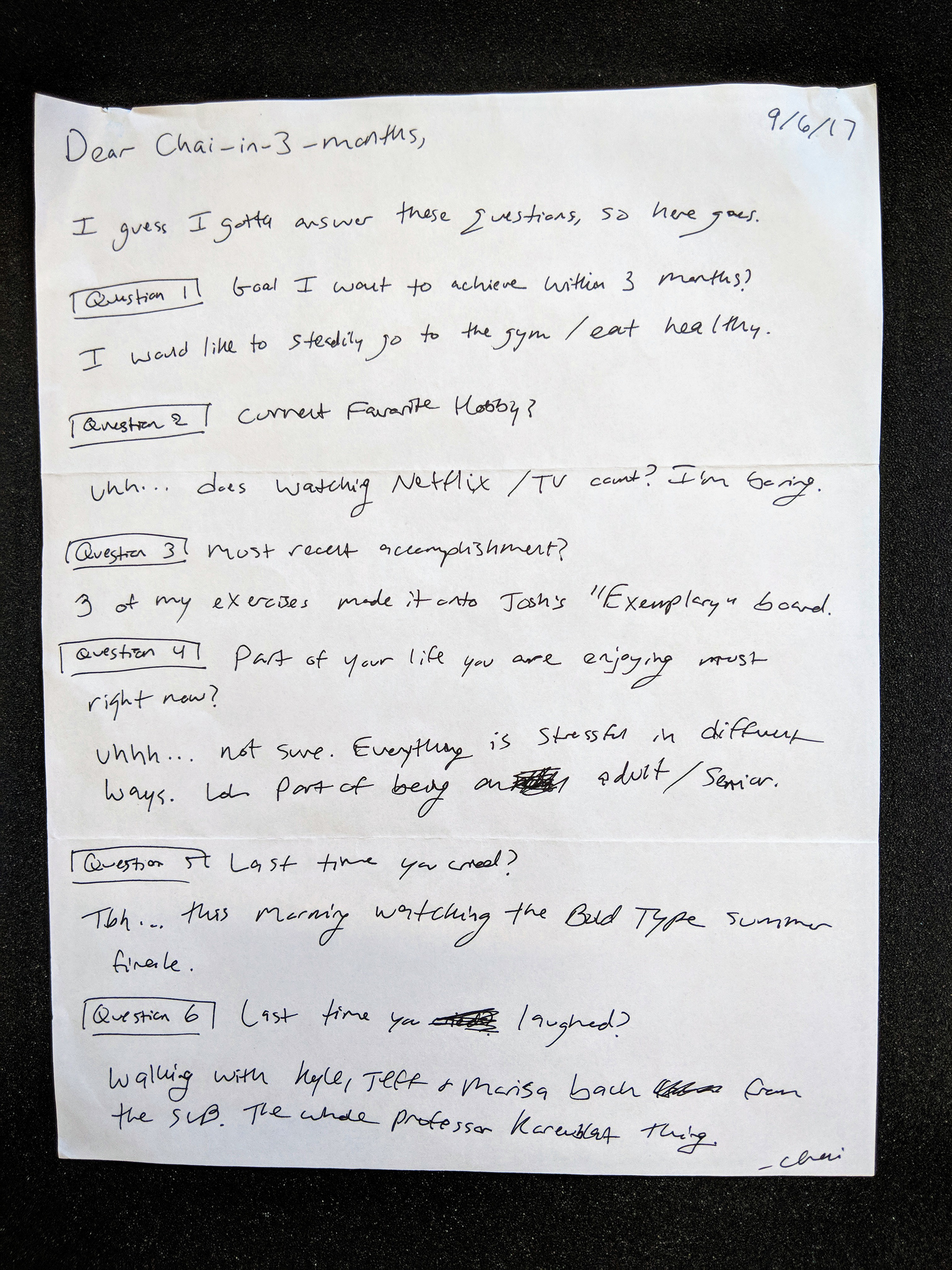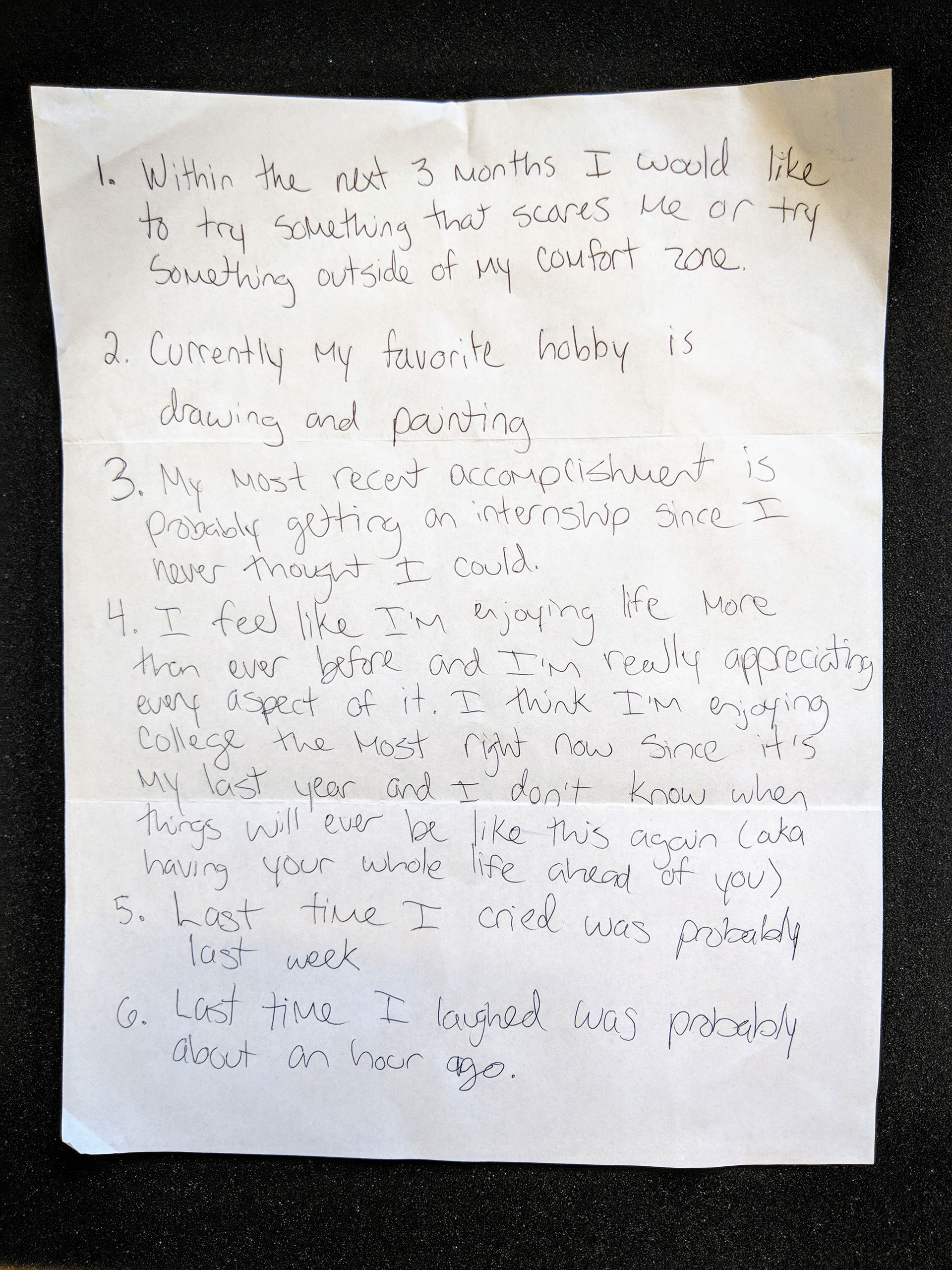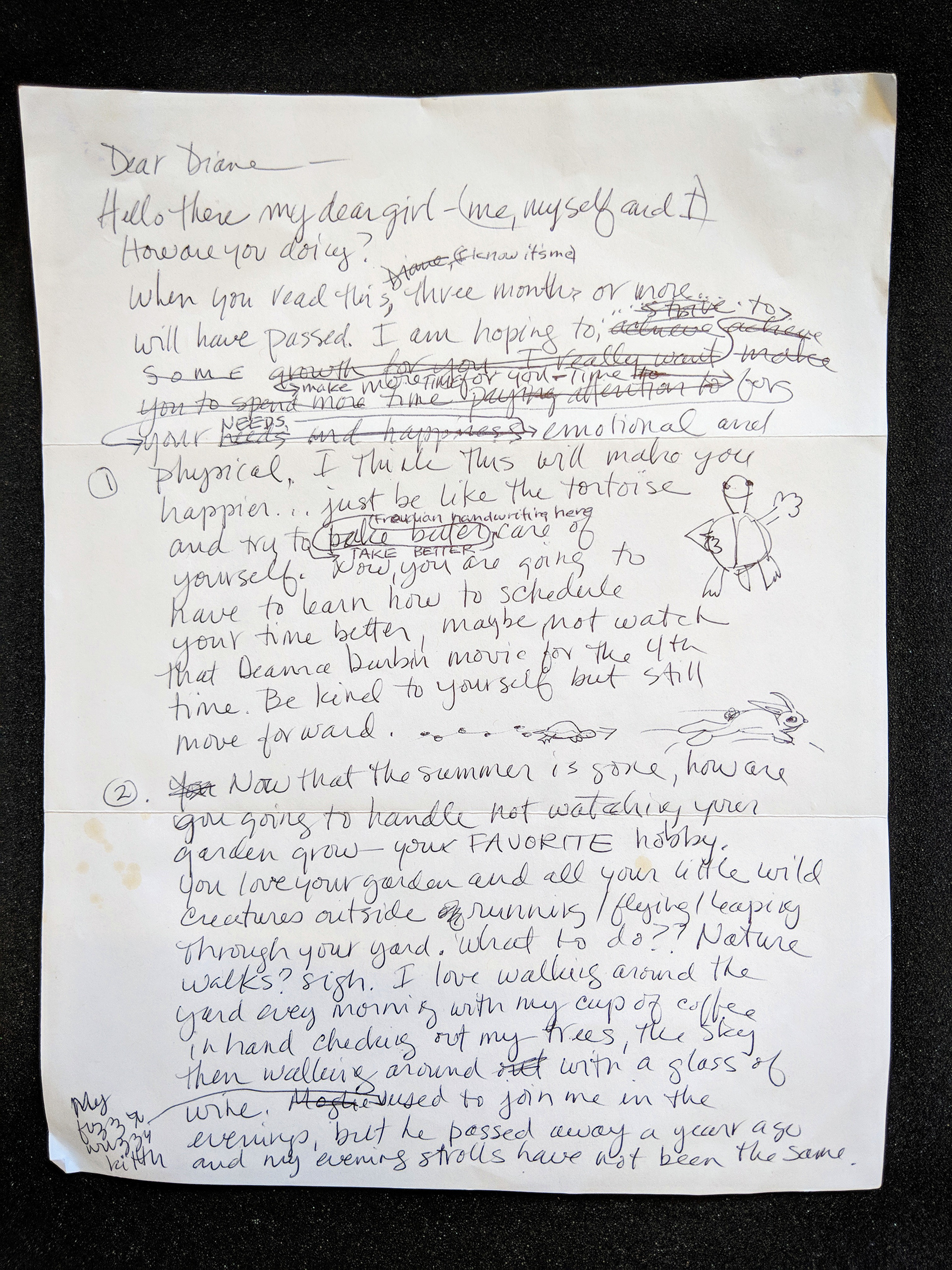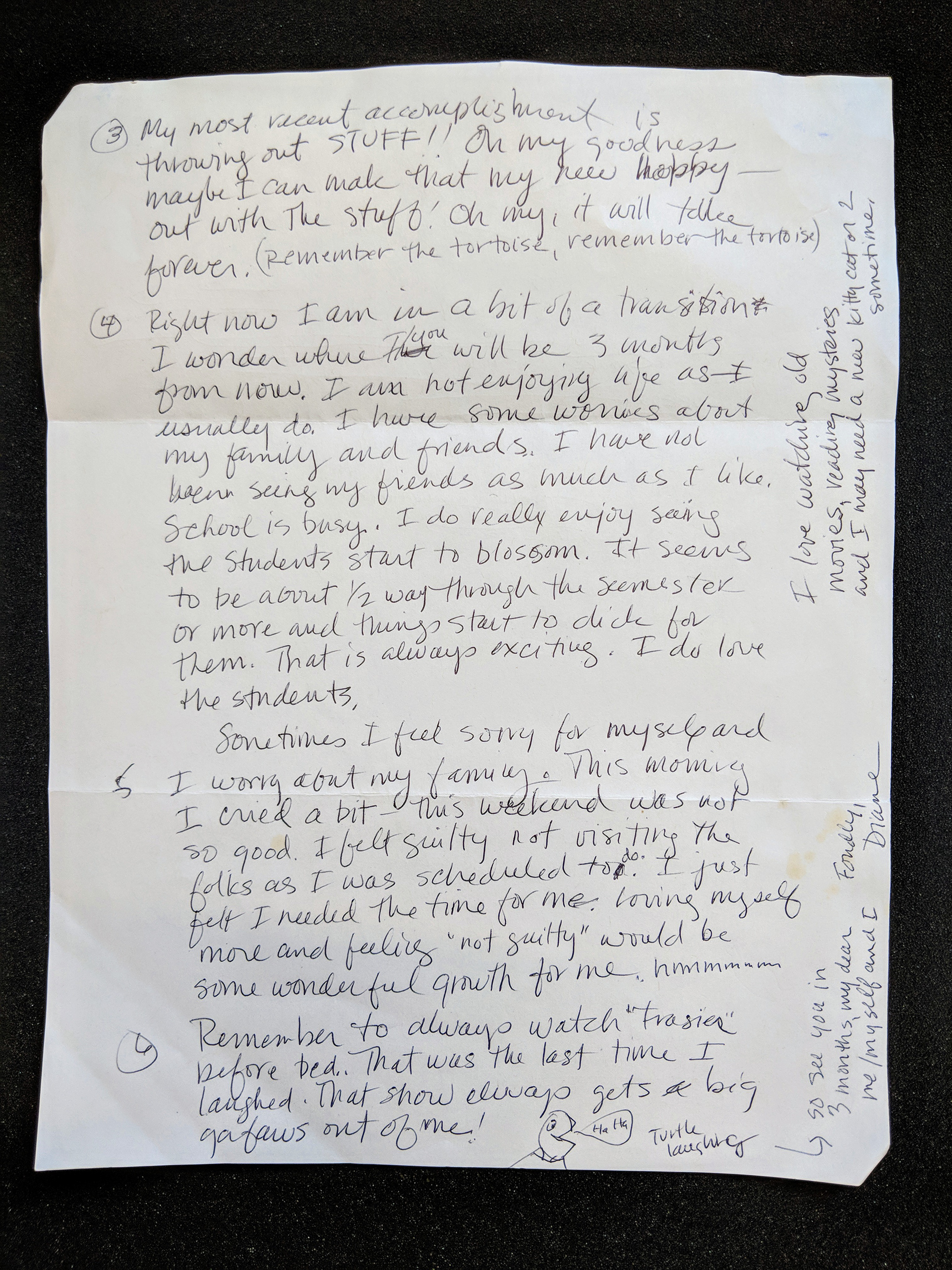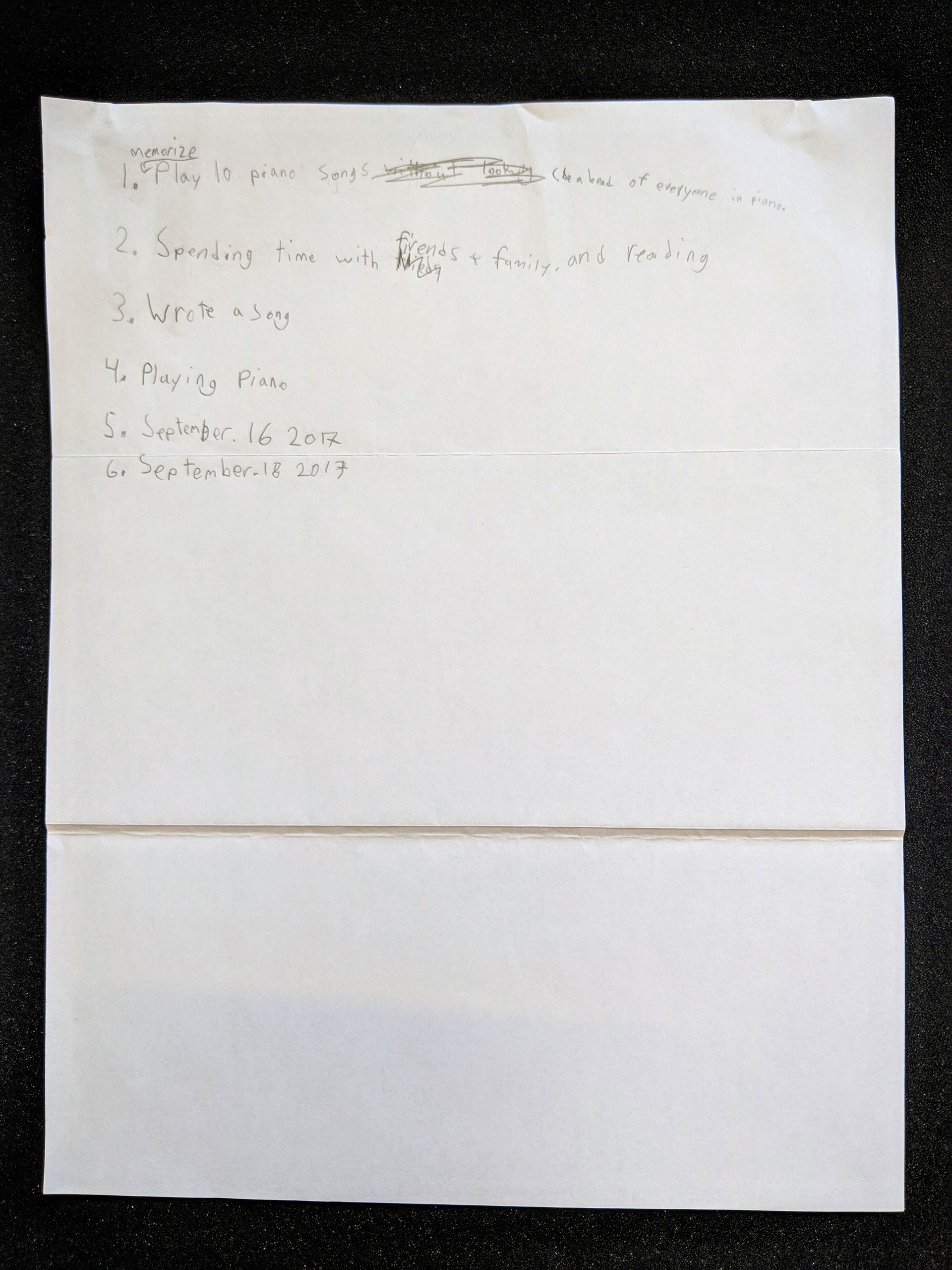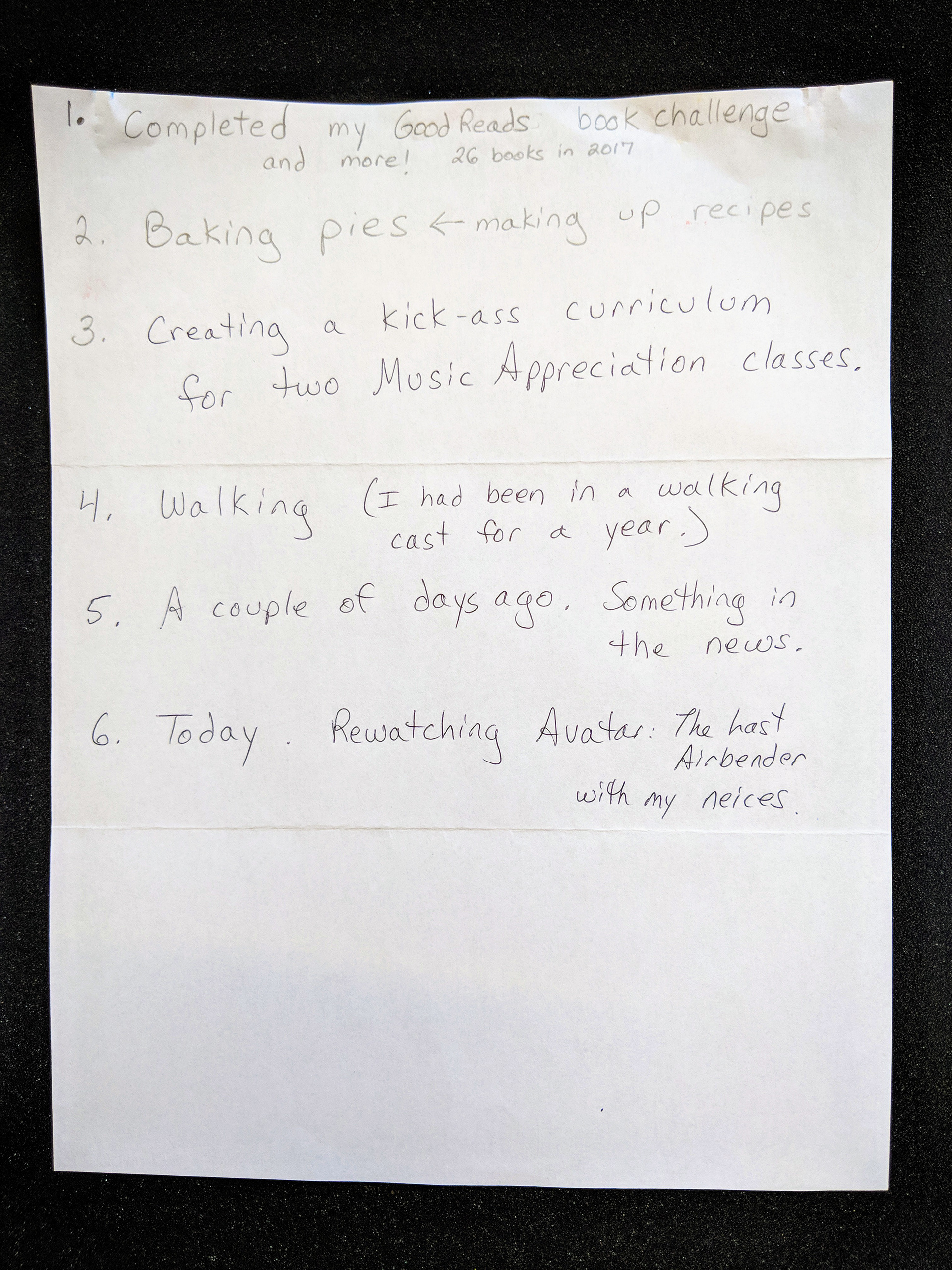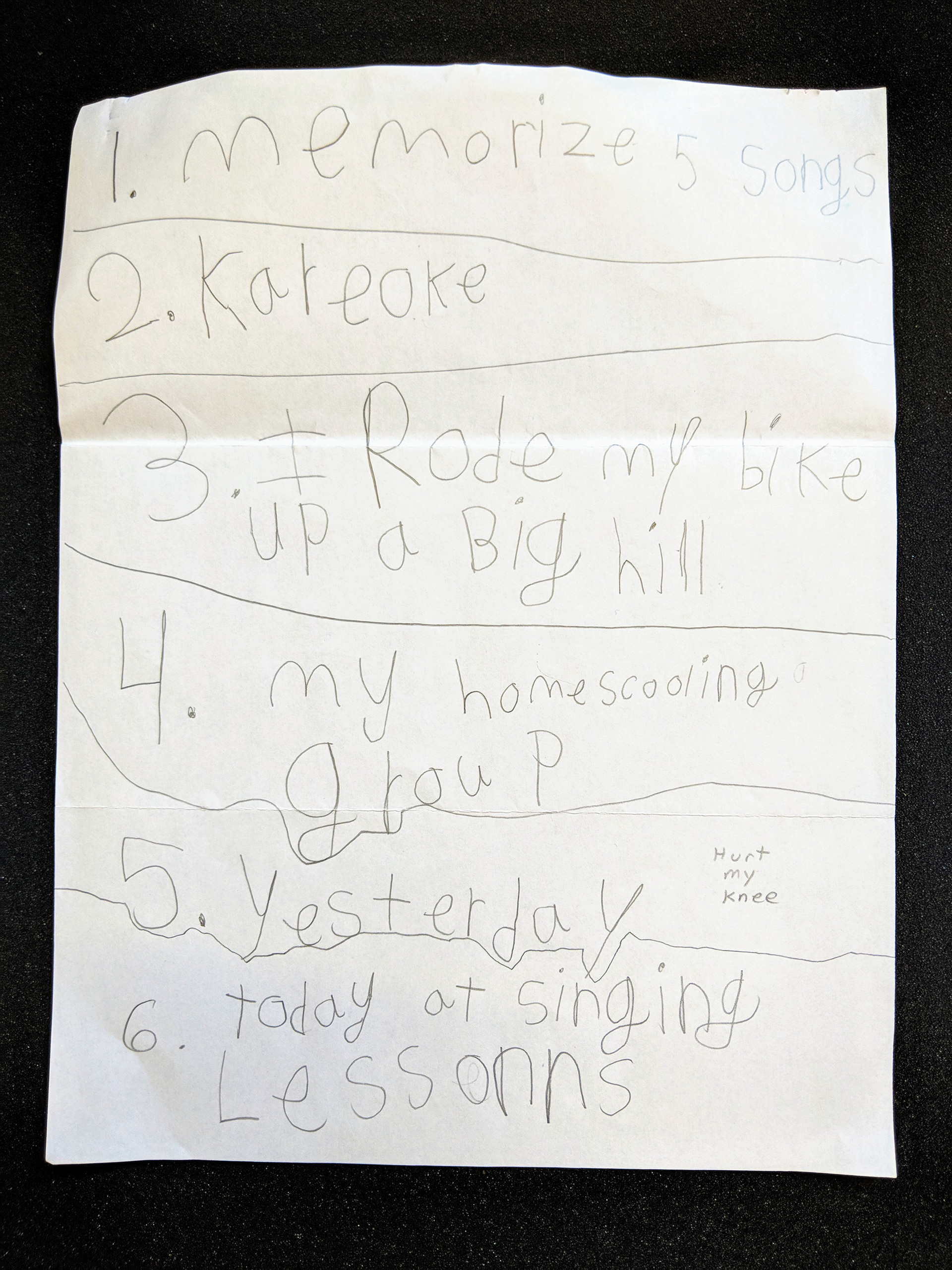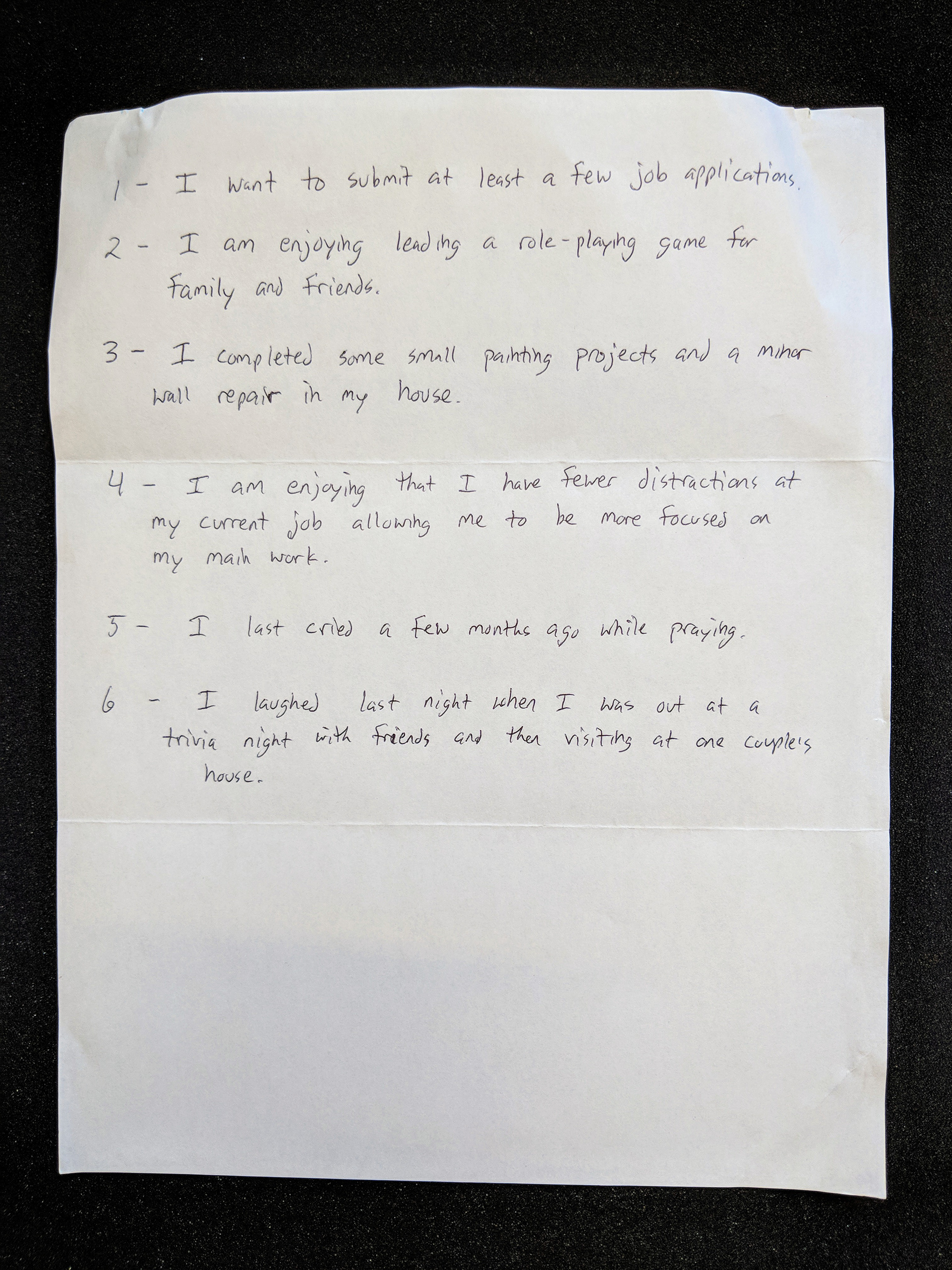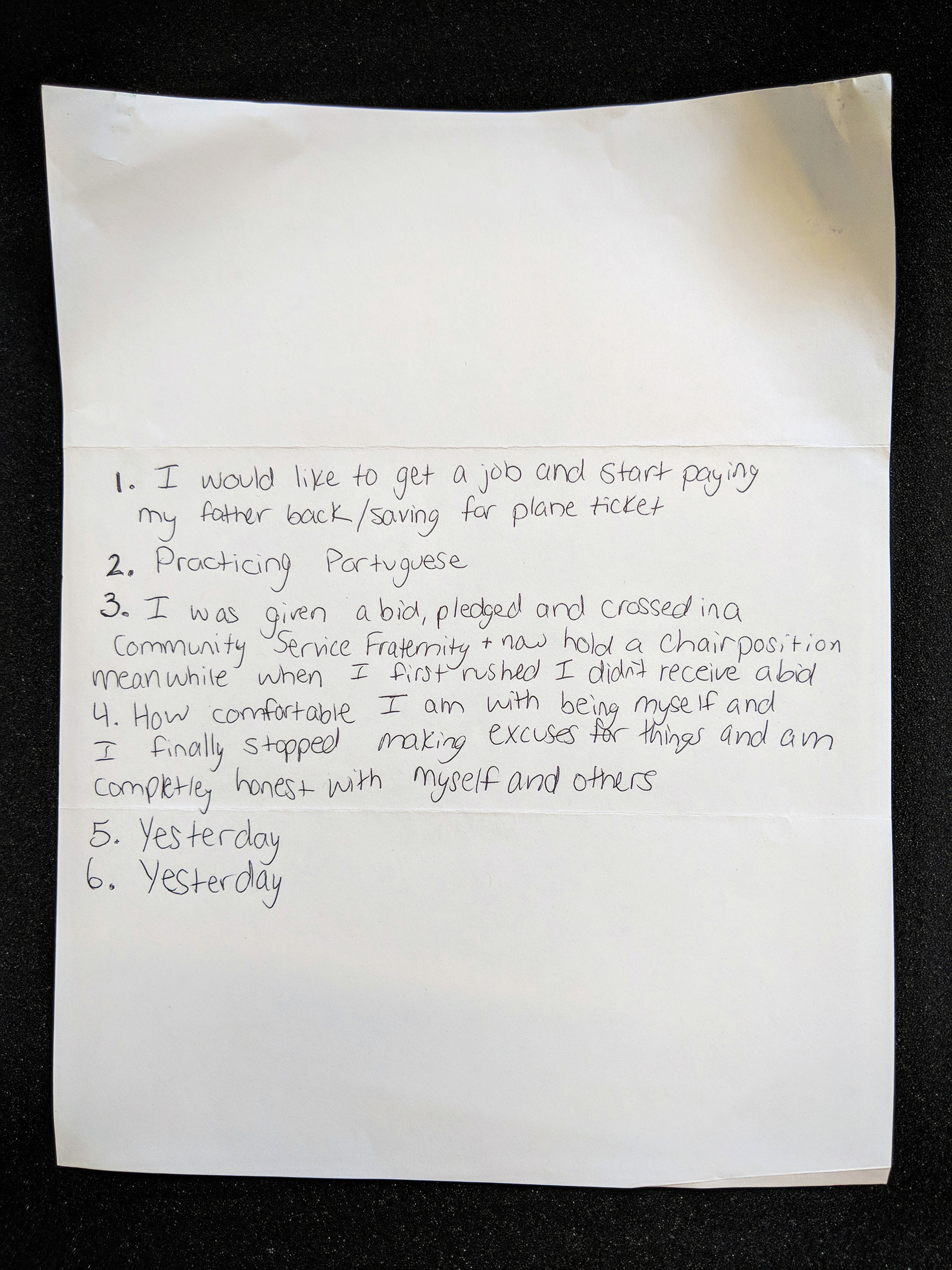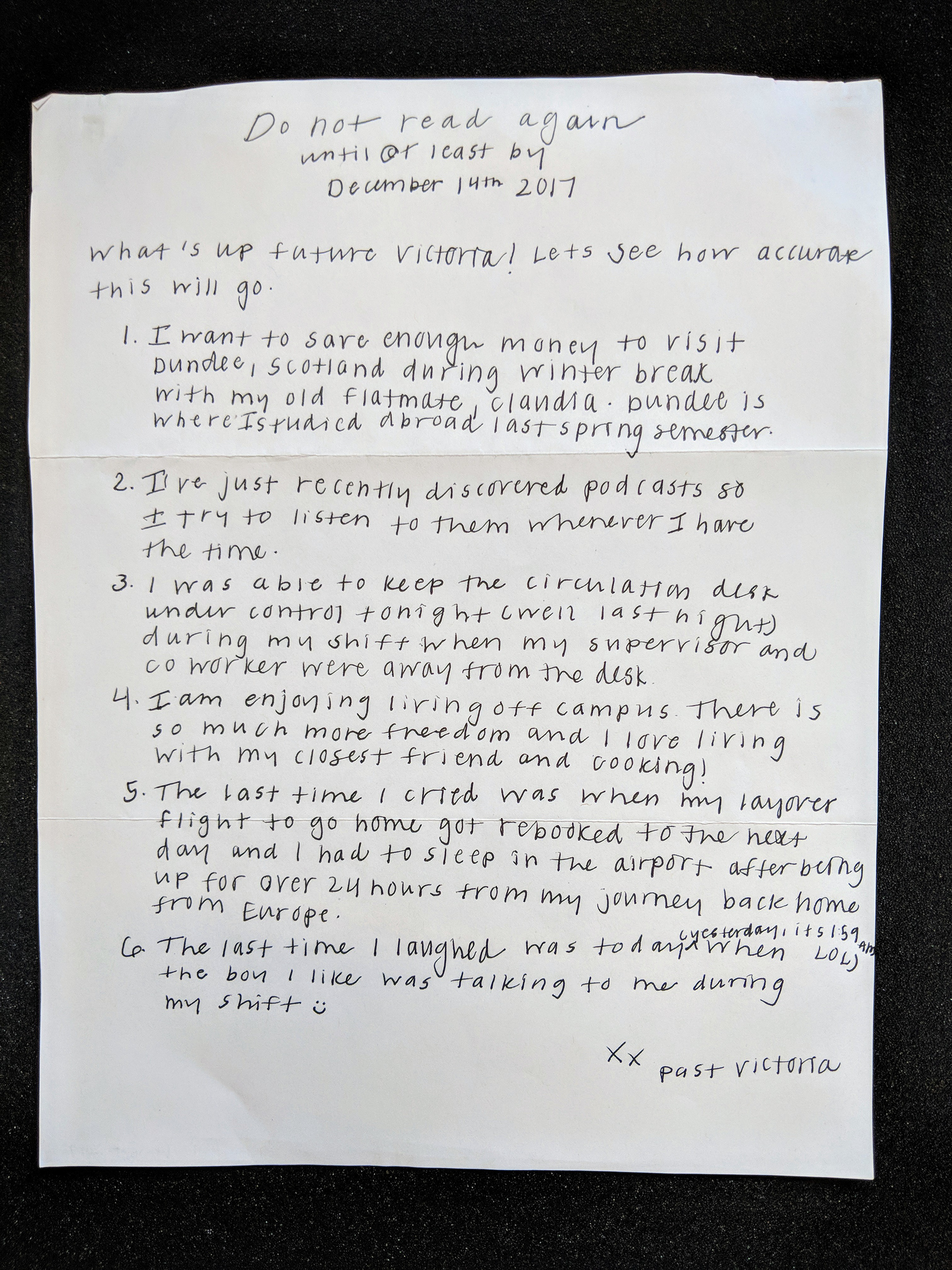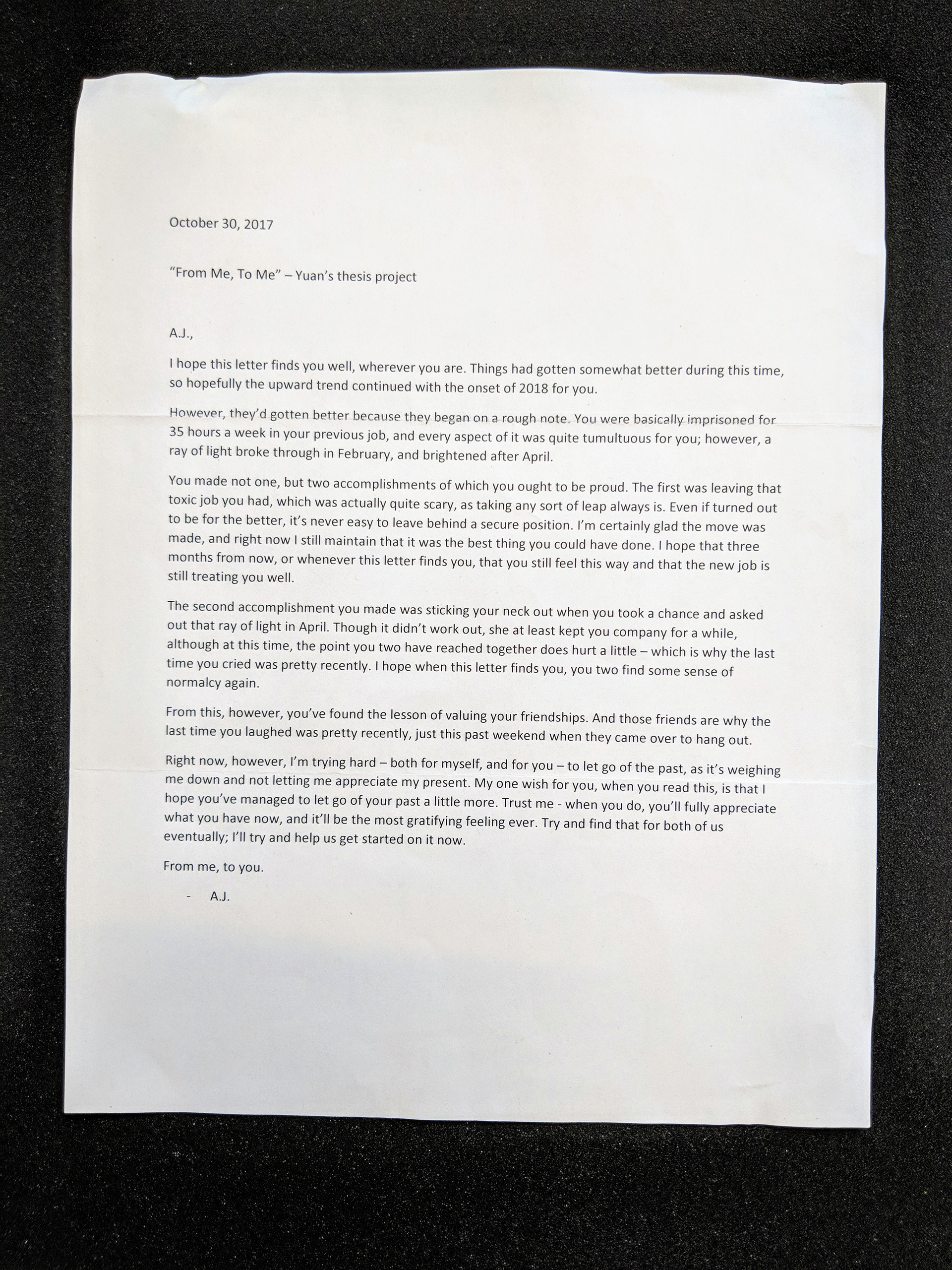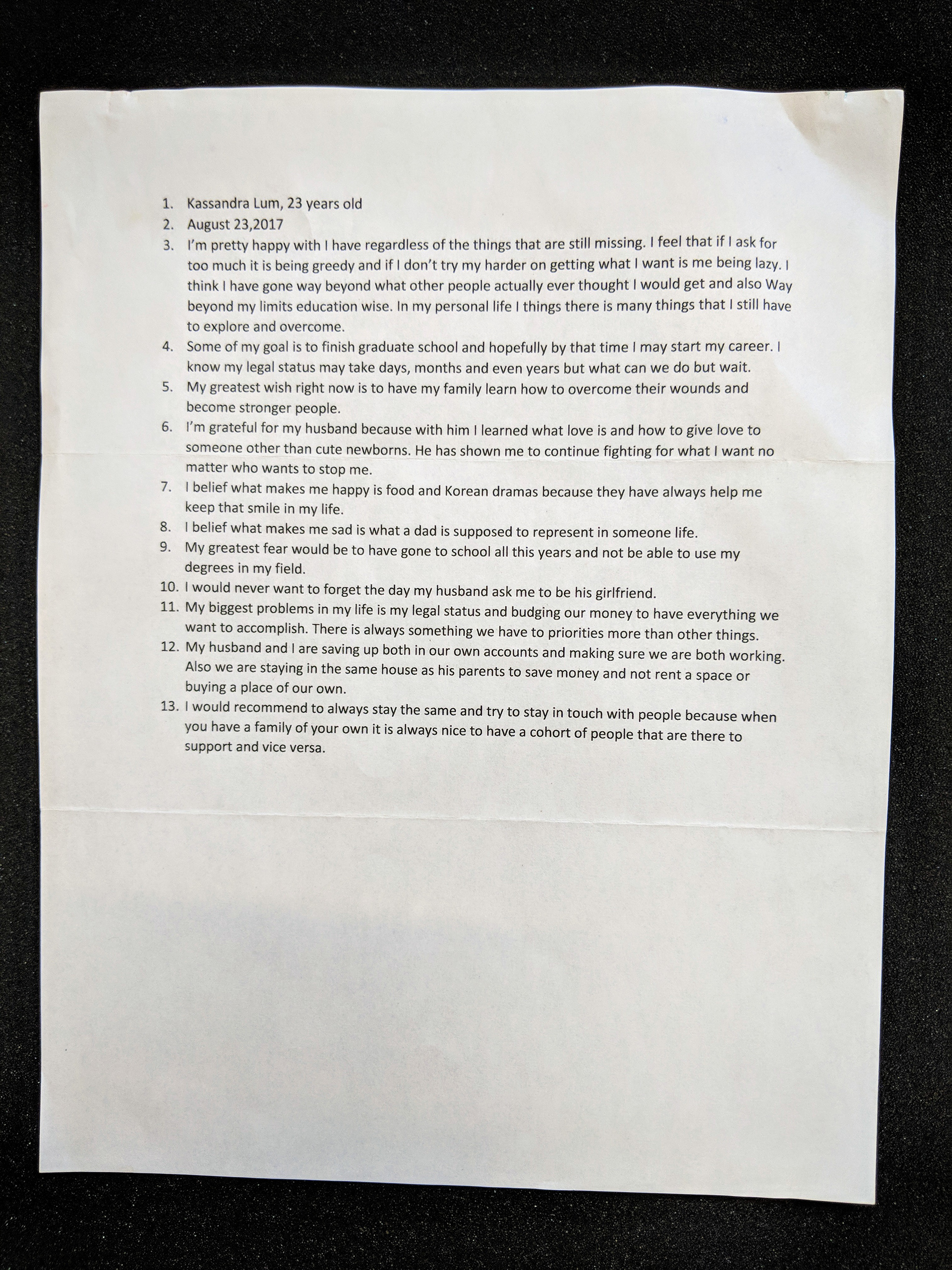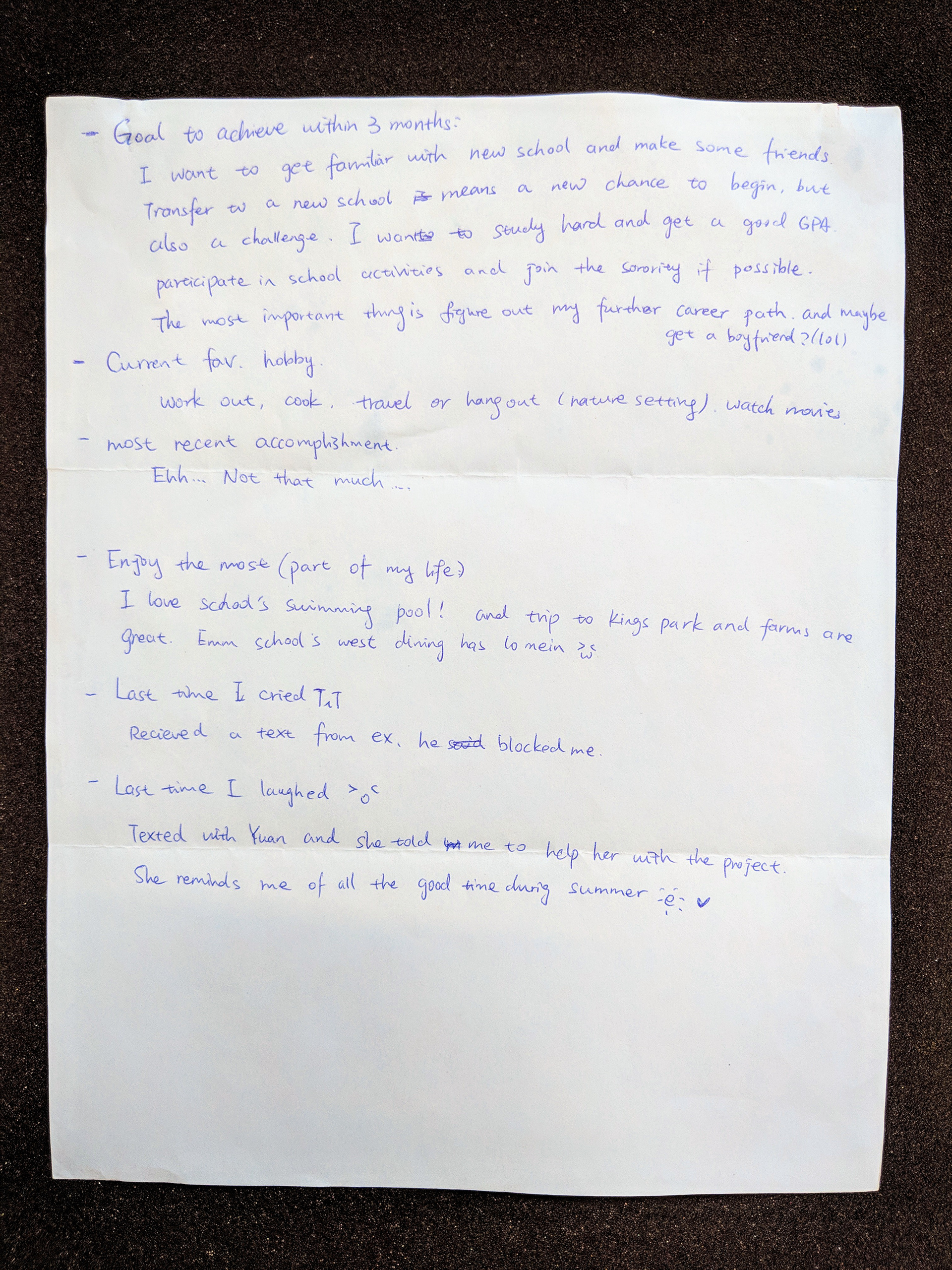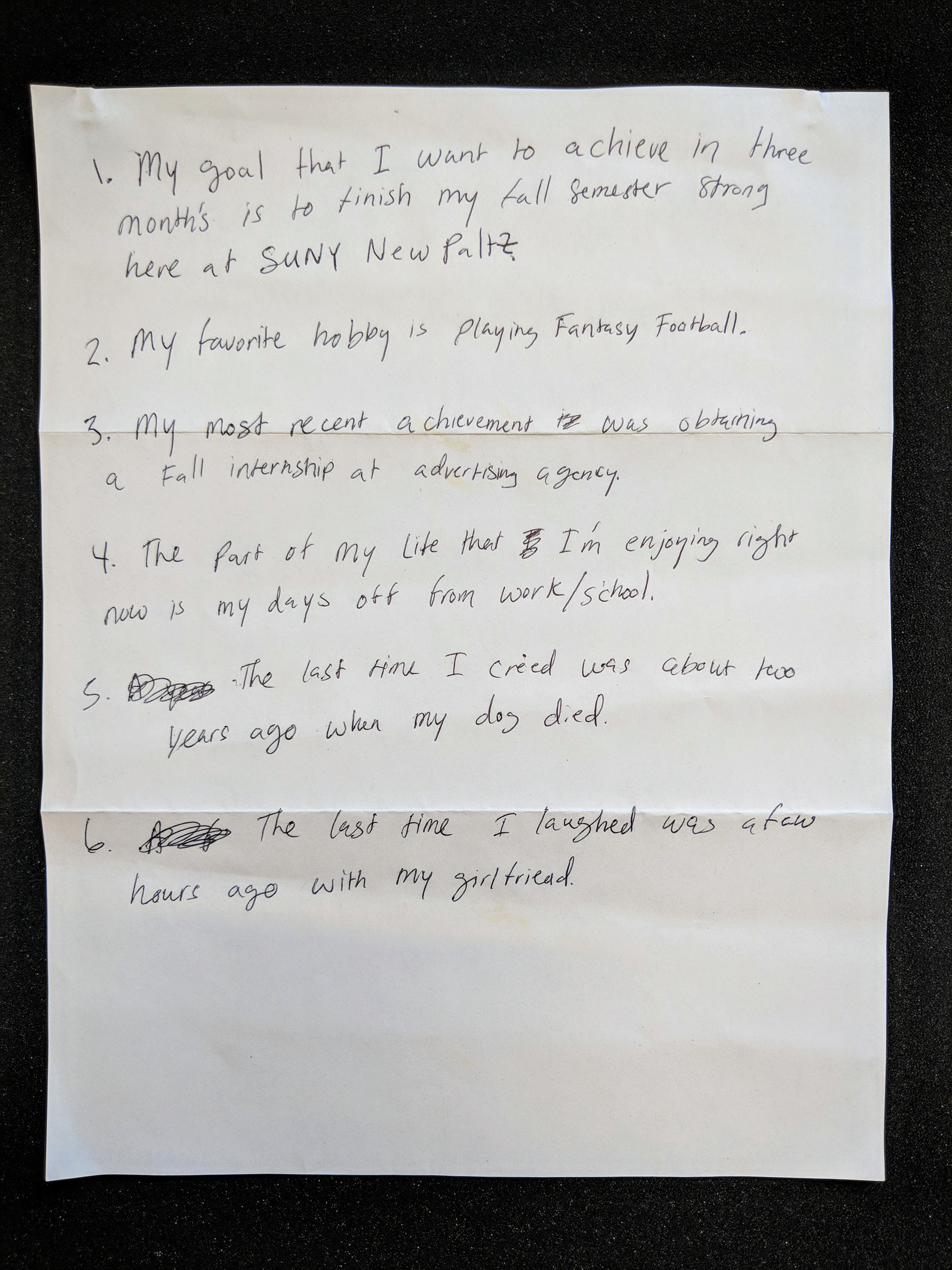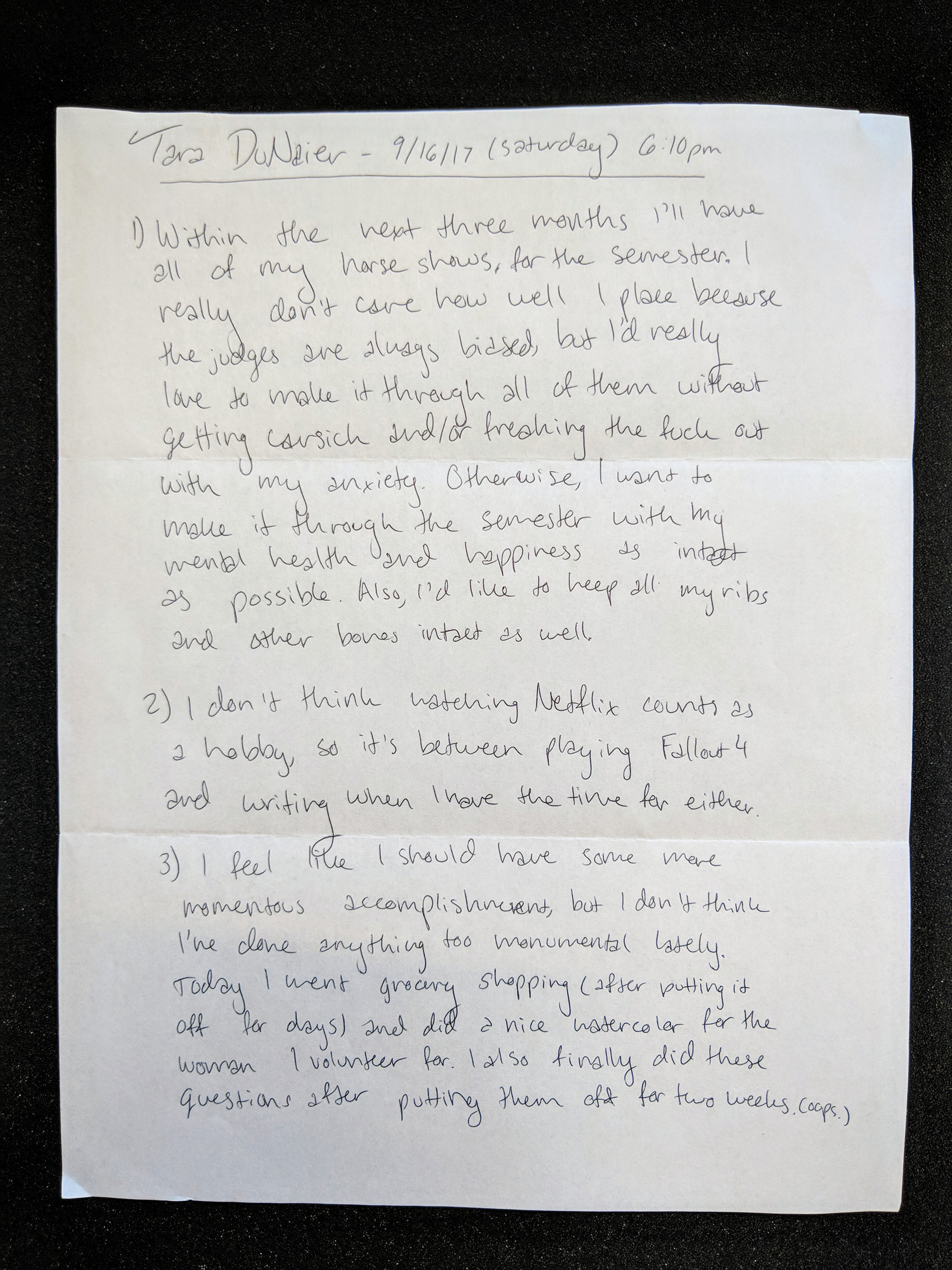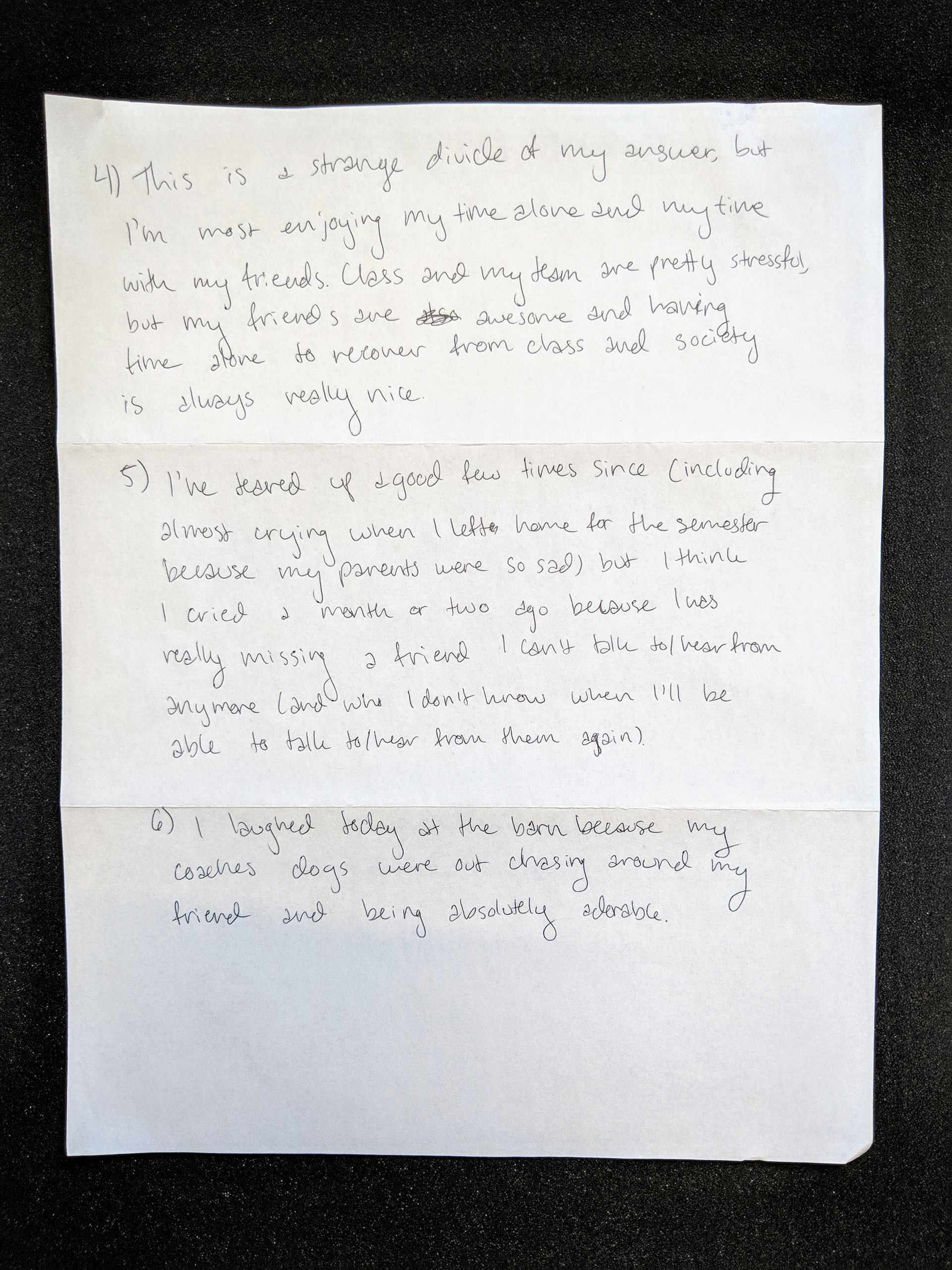 Letters shared by participants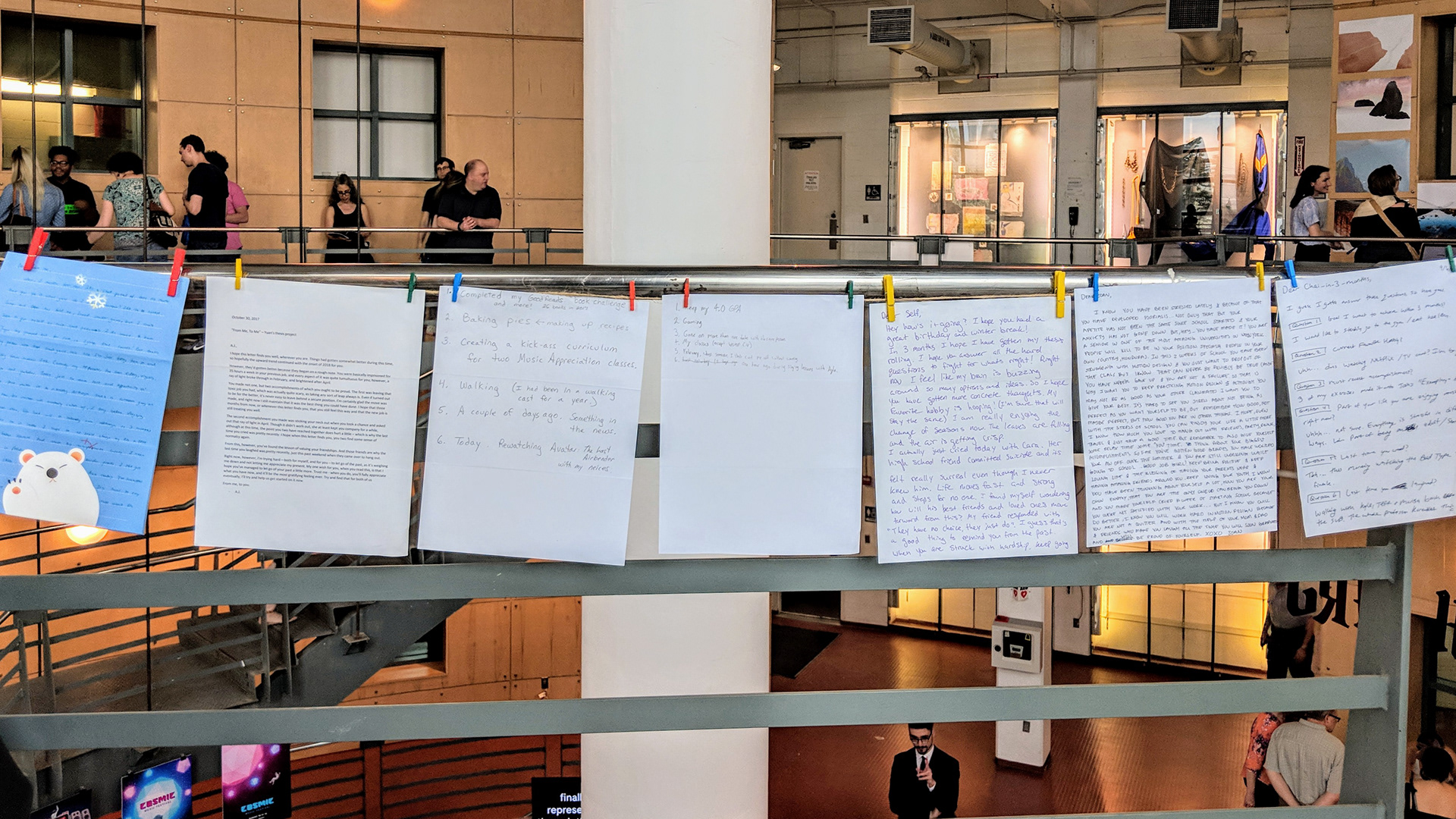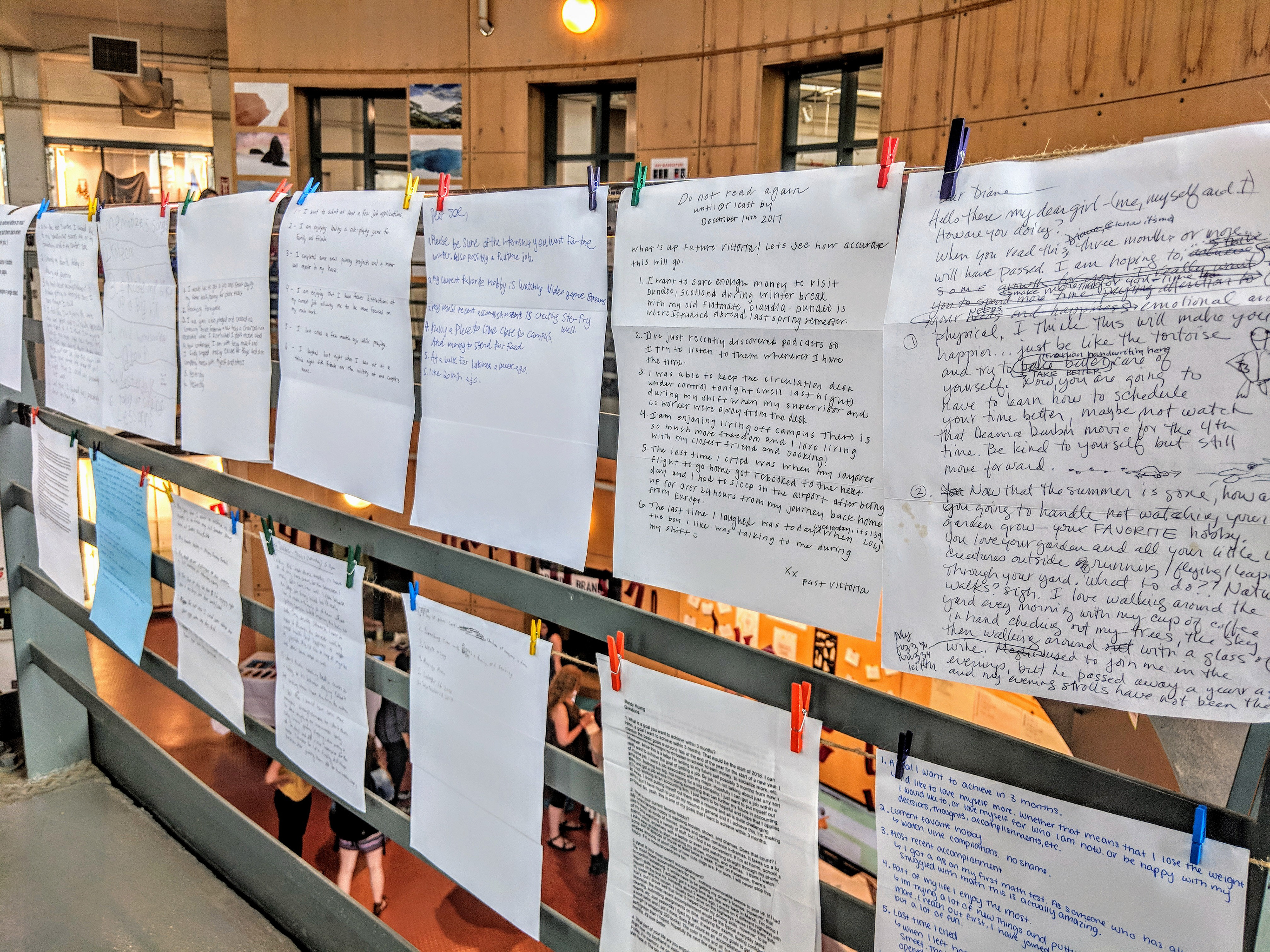 Letters at the 2018 SUNY New Paltz BFA Graphic Design Thesis Show